How to Set Up a Safe and Fast Business Wi-Fi Network
Over three quarters of American adults now own a smartphone,1 and a business Wi-Fi network lets your customers or visitors access internet on their mobile devices without using up precious data.
Last Updated: several months ago
COVID-19 (the coronavirus) is sending small-business owners out of the office to rely on their home internet. In response, internet service providers are temporarily changing their policies.
The Federal Communications Commission issued a pledge that all service providers are following. All providers "will not terminate service to any residential or small business customers because of their inability to pay their bills due to the disruptions caused by the Coronavirus pandemic."
Comcast Xfinity is offering two free months of their Internet Essentials package to new customers and increased internet speeds to all existing subscribers. Also, anybody can use an Xfinity hotspot for free and subscribers get unlimited data use for 60 days.
Cox is offering the first month of its low-income internet program, Connect 2 Compete, for free until May 12, 2020. The provider is also providing free phone and remote desktop support.
Free Wi-Fi access is no longer unique to coffee shops—plenty of latte-less businesses support wireless internet access because it's simply good business. A wireless solution could also be essential if your employees frequently use phones or laptops for work. Either way, if you're planning on creating a business Wi-Fi network, it's important to review a few important points that will protect your business and keep any Wi-Fi users happy.
How to Set Up Business WiFi
:

Purchase the right equipment.

:

Pick someone to handle your network.

:

Protect your company and customers.

:

Provide a good user experience.
First things first: you'll need internet access. Scout out the best business-grade satellite or fiber internet providers with your business's needs in mind, and choose the one you think fits your company best.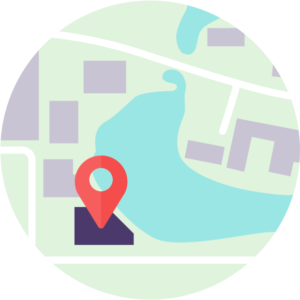 Enter your zip code to find the best business internet providers in your area.
The key pieces of hardware will be a wireless router and a modem—which in some cases, will be combined into one device.
For home offices or small businesses, you don't really need all that much hardware for a wireless network setup. The key piece of hardware will be a wireless router—a device that lets multiple computers or phones access the same network. The router attaches to the modem provided by your internet service provider (ISP) and shares the internet connection. In some cases, the modem and router might be combined into one device.
If your guest network needs to expand to multiple floors or rooms, you might need additional access points to avoid poor performance. Different devices expand your network's coverage in alternate ways and come with different names to match—boosters, repeaters, and extenders. Find the type of setup your business needs to make sure no one in your business space is struggling with a weak signal. As you add access points, you might need to consider a wireless local area network (or WLAN) controller to manage multiple access points in one place.
The devices connecting to your network will also need to be wireless-enabled, of course, but nowadays, all mobile devices should be Wi-Fi ready. Keep in mind that any desktop computers might need additional hardware (in lieu of an Ethernet cable) to connect to Wi-Fi.
Although a wireless network does a lot of work on its own, it still needs a bit of management and support from time to time. ISPs sometimes offer managed networks to their business customers, taking over monitoring and managing tasks to free up time for your employees. These tasks might include the following:
Optimizing system performance
Monitoring download speeds
Collecting data on a daily basis
Device troubleshooting
Updating firmware
Managing network controls and restraints
Connection point-of-sale (POS) devices like tablets or registers
Connecting Internet of Things (IoT) devices like laptops and smart phones
An in-house IT team can work on these tasks. But if your business would rather spend that time elsewhere, a managed network could be the perfect solution. You can talk to your current ISP about network management if it's available, or you can look for a business that will offer that support right from the start.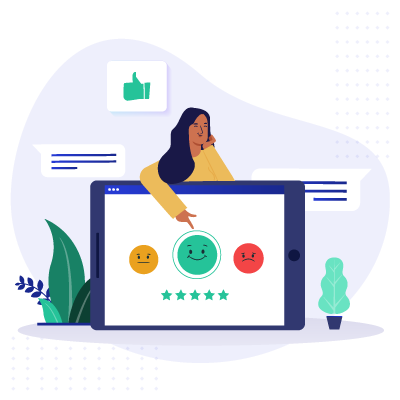 Expert Advice, Straight to Your Inbox
Gain confidence in your business future with our weekly simple solutions newsletter.
You don't want to overlook network security any more than you want to leave your business doors unlocked at night—either mistake could cost you. Hackers can steal secure data from your business or your customers if you don't take the necessary steps to protect your wireless network.
Hackers can steal data from your business or customers if you don't take steps to protect your wireless network.
One of the simplest things you can do is to change your default service set identifier (SSID). An SSID is the name of your network, which allows others to find and hook up to it. You might not get to use a network name as creative as the neighbors' in your apartment building, but you definitely want to avoid sticking with the default name. The default will often give compromising information about your network, which will make a hacker's job easier.
You'll also want to ensure your router uses a more secure encryption protocol like WPA2 (Wi-Fi Protected Access 2) and not an outdated protocol like WEP (Wired Equivalent Privacy). You can change to WPA security under your router's settings or upgrade your router if the option isn't available.
Finally, it's also essential to separate private and public access of your network. You don't want your customers on the same network as your employees. You can use different service set identifiers (SSIDs), one for your business network and one for your guest network, to separate the two.
For the most part, investing in Wi-Fi solutions is always a plus in the workplace, but paying attention to a few key details will make sure both you and your Wi-Fi users are happy.
First, take advantage of a network splash page to advertise your business and offers. When clients connect to the network, they are directed to a customized landing page. You can include ads or special offers on that page, or you might simply want to market your brand with a logo and a nice message.
Second, plan for business growth or make adjustments when needed. You might think performance is fine on slow days at the office, but adding too many users and devices can strain the system.
Third, make sure your Wi-Fi coverage reaches every area of your business space. For Wi-Fi networks with more users, a 5GHz configuration is often the preferred choice because it isn't as busy as the 2.4GHz option. However, the speedier signal comes with a shorter range as well. So whether it's because of range issues or thick walls, your network might have dead spots where people struggle to connect.
Consider range extenders if you find dead spots no matter where you place your wireless router. If you're having a hard time tracking down dead spots, a site survey tracking software can help you capture your wireless signal strength data in your business space.
Best Business Internet Service Providers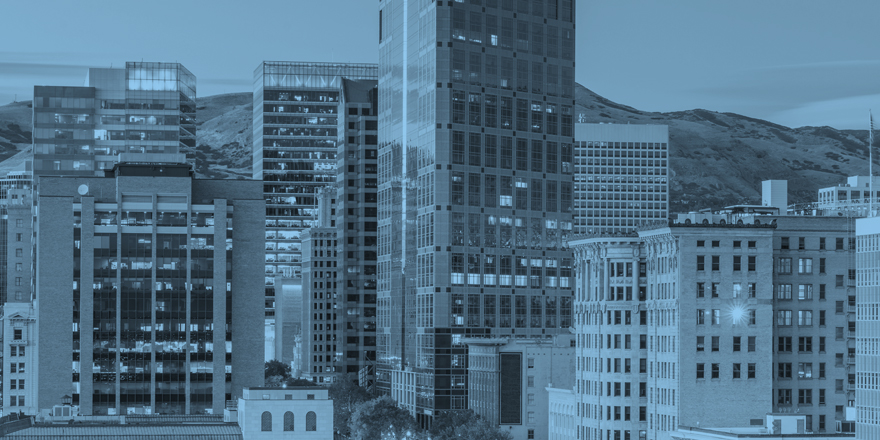 Not sure which option will help you grow?
Transform your business with a free assessment, and get a tailored recommendation for services that will drive better results.
For most businesses, a Wi-Fi guest network makes a lot of sense. And even if your business doesn't have visitors, your employees might favor the freedom of Wi-Fi for their laptops instead of a network cable. Use this article to pin down some of the important steps to take as you set up your business Wi-Fi. And please let us know about any other important Wi-Fi tips you've come across in the comments below!
Disclaimer
At Business.org, our research is meant to offer general product and service recommendations. We don't guarantee that our suggestions will work best for each individual or business, so consider your unique needs when choosing products and services.