How to Set Up a VoIP System in an Office
Setting up a VoIP system in an office is usually easy and affordable, but it's important for small-business owners to compare options and identify their needs before getting started.
VoIP systems offer a simple, affordable way for small-business staff to make and receive voice calls. But before setting up a VoIP system, it's important for business owners to identify their specific needs, set a budget, and compare VoIP system features. Review this guide to learn how to set up a VoIP system in an office.
A voice over internet protocol (VoIP) system is a type of technology that allows users to make voice calls using an internet connection instead of a phone line. Many small businesses set up mobile VoIP systems, which allows users to make and receive business phone calls via smartphone or computer.
Choosing a VoIP service provider
There are a few factors every small-business owner should consider before choosing a VoIP service provider, which cater to companies of all different sizes and industries. Here are a few questions to answer before selecting the best VoIP service for your business needs:
What is your budget?
What features are a top priority (e.g. video conferencing, call waiting, etc.)?
Is mobile access important to you?
What third-party integrations would you find helpful?
What kind of support does the service provider offer?
How secure is the VoIP network?
Does the VoIP provider offer unified communications?
Is any hardware required with the VoIP software?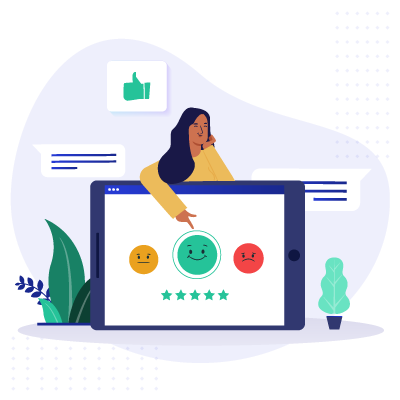 Expert Advice, Straight to Your Inbox
Gain confidence in your business future with our weekly simple solutions newsletter.
Small-business owners have two options when it comes to VoIP equipment: For those who prefer a minimalistic approach, VoIP systems can be set up using just a smartphone or computer and an internet connection. Businesses that require an onsite VoIP service will need to purchase VoIP phones and headsets.
A VoIP headset includes headphones and a microphone, which allows the user to talk and listen to voice calls hands-free. VoIP headsets are a popular choice for customer service departments, call centers, and help desks.
Unlike traditional landline phones, a VoIP phone uses IP technology to send and receive phone calls. These wireless phones don't require connection to an outlet—but they do have many of the same features of a business phone.
How to set up a VoIP system
It doesn't take long to set up a VoIP system—but there are certain preparations that should be made in order for the process to go as smoothly as possible. Small-business owners should follow these steps to ensure success.
No small-business owner should commit to a VoIP system provider before figuring out their goals and needs. There are a wide range of VoIP services available, and it's important to determine priorities ahead of time.
It doesn't matter which VoIP system you choose—a high-speed internet connection is essential for high-quality calling. Conduct a speed test to make sure your internet will support VoIP. If it doesn't pass the test, it's time to upgrade your internet.
3. Cloud-hosting vs. on-site services
Small-business owners that opt for cloud-hosted VoIP services will need only a smartphone or computer and high-speed internet to make and receive voice calls. However, those who want the freedom to customize their VoIP services may opt for an on-site solution. On-site VoIP systems require IP phones, VoIP headsets, and an on-premise private branch exchange (PBX) technology system. (Companies that don't have a dedicated IT team are usually better off with cloud hosting.)
Best Business VoIP Providers
4. Choose a VoIP provider
Once a small-business owner has determined their VoIP needs and tested their network, it's time to choose a VoIP provider. Luckily, many of today's VoIP providers offer free trials and money-back guarantees, making it easy to try several options before committing. Grasshopper, Nextiva, and GoToConnect are some of the most popular options for small businesses.
Number porting is the process of switching your existing phone numbers from the old phone system to your new VoIP system. To start the process, file a port request with your VoIP provider. The company will then send the request to your existing phone number carrier and inform you when the process is complete. This is a key step to ensure your customers can easily contact you during and after you make the switch to a VoIP system—so be sure to fill out the forms accurately.
6. Install your VoIP system
With numbers ported, it's time to start taking advantage of your new VoIP system. Business personnel who opt for cloud-hosted VoIP services can get started by installing the app on their phones and setting up an account. Those who choose on-premise VoIP services will need to set up their PBX, VoIP phones, and headsets before getting started.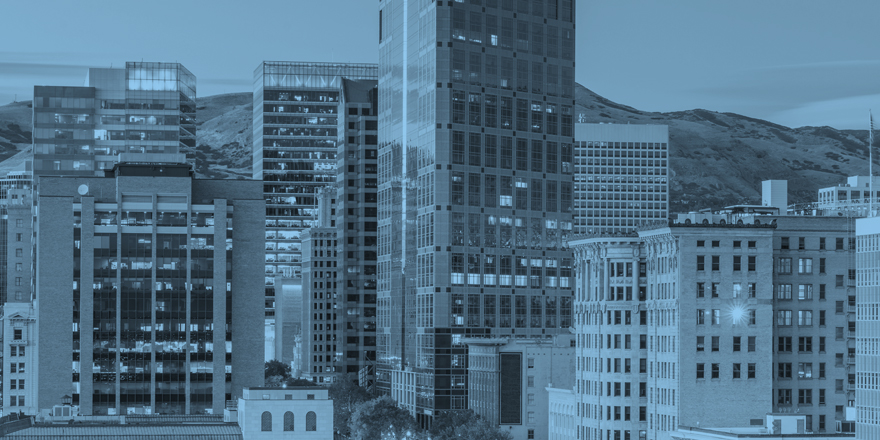 Get your business connected
RingCentral is our top VoIP choice for small businesses because of its unlimited domestic business phone and messaging, starting at just $19.99/mo.
Adaptable to your business needs from equipment rentals to toll-free numbers

Global infrastructure with an easy setup

Easy to scale and find a plan that works for you—regardless of your business's size
Whether your small business opts for a cloud-hosted or on-premise VoIP system, installing the technology won't take long. By researching several options and identifying your goals, you'll ensure a seamless transition to any VoIP systems.
Would you like to learn more about VoIP systems? Check out Business.org for The 13 Best Business VoIP Providers in 2022.
How to set up a VoIP system in an office FAQ
Can I set up my own VoIP system?
Yes, as a small-business owner, it's easy to set up your own VoIP system in your office. To do so, you'll first need to determine the best VoIP provider for your needs, purchase the necessary hardware, and then sign up for service.
How do I set up my own VoIP service?
Setting up a VoIP service for your small-business office is a relatively simple process. First, choose a VoIP provider that best meets the needs of your business. Most VoIP providers offer both software-only VoIP services and physical, on-premise VoIP services. If you opt for on-premise services, you'll need to install hardware like VoIP headsets and phones. Then it's time to port your numbers, install VoIP software, and get started.
What equipment is needed for VoIP?
The latest VoIP technology allows small-business owners to get started with nothing but a phone and an internet connection. After signing up for VoIP services, small business personnel can then use their mobile phone or internet browser to make business calls. However, some business owners may opt to use onsite VoIP hardware, such as headsets, hard phones/softphones, and desktop computers or laptops.
Disclaimer
At Business.org, our research is meant to offer general product and service recommendations. We don't guarantee that our suggestions will work best for each individual or business, so consider your unique needs when choosing products and services.