Diall Wants to Make Mental Health Care Accessible
What if there were an app and community that could promote mental health resources? It sounds too good to be true, especially the way social media is set up today. But people need resources and help without stigma.
Marcel Johnson and Jonah Salita felt the same way and decided to create a mobile app that could provide accessible mental health resources. They've teamed up with mental health advisors and software engineers, and their app launched on all devices on April 4, 2022.
Two years after founding Diall, Johnson, co-founder and COO of Diall, spoke to Business.org about starting the company, working with his friend, and advice for entrepreneurs.
Starting Diall during a difficult year
Thinking back to 2020, Johnson recalled that he "felt hopeless about the future state of the world, especially as a queer Black man." He began to feel unsafe in his home and like he was performing the same motions each day: waking up, working, and refreshing social media. He didn't know what was coming next and was slowly losing the ability to be happy.
Luckily, Johnson realized that his "mental health was affecting both my emotional, physical and mental health." He knew he had to do something but just didn't know where to start. So, he called Salita—a close friend since they met in college at Hobart and William Smith Colleges—and talked to him about everything he was feeling.
Back on social media, Johnson found a lot of posts about mental health resources and alternatives to 9-1-1. Although the resources were helpful, Instagram was still a harmful social media platform. But there was no alternative.
"When thinking about what this new technology needed to be, I knew that mental health resources needed to be easier than dialing 9-1-1, free of stigma and truly inclusive of everyone," Johnson said. "If this could be achieved, people would be more willing to seek support, get help, and stay safe proactively."
Together with Salita, Johnson developed Diall to be a centralized repository of easily accessible resources, content, education, professionals, and information. "I realized it was never a question about whether these resources existed, but rather how inaccessible they were, and Jonah and I felt obligated to solve this very real challenge," Johnson said.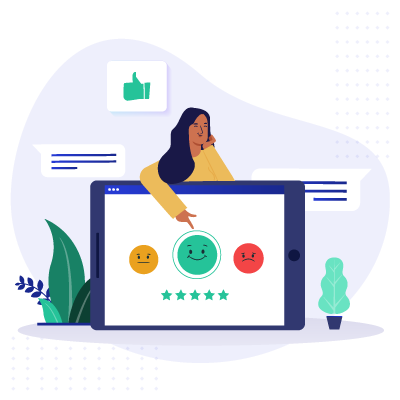 Expert Advice, Straight to Your Inbox
Gain confidence in your business future with our weekly simple solutions newsletter.
After talking with Salita about mental health, they decided to partner together on Diall. They found that their liberal arts skill sets allowed them to "think critically about the world and our responsibility for making positive and impactful change," Johnson said.
They launched a Beta version of the app in 2021 as they pursued Diall as a side hustle, outside of their regular 9-to-5. But in late 2021 and early 2022, Johnson told Business.org that he and Salita "both quit our six-figure jobs and bootstrapped our own money to work on Diall full time."
That was the start of something exciting. In January, the company launched a rebrand in anticipation of a full launch for the app a few months later. In April 2022, the second iteration of Diall became available to download for free—with no advertisements—or with a subscription membership designed to be accessible for Gen Z. Diall 3.0 is anticipated to release soon with full bells and whistles never seen before in the mental health space.
"We're a direct-to-consumer tech company," Salita told Twin Cities Business in May. "We're not care providers—we're focused on the education of it." The app focuses on short-form videos that democratize the first step anyone would take in their mental health journey. "It's designed to be as fun as a TikTok experience," Salita told Business.org, "backed by licensed professionals and delivered by your favorite creators like Chase Coleman, Luke Mayfield, Maggie Perkins." "By using content as the vehicle to educate Gen Z on mental health," Johnson adds, "users find the proper guidance, validation, representation, and belonging that helps them live their best life."
Johnson found that his courses in entrepreneurial studies, Spanish, and political science helped him "understand how to take an idea and morph it into something that is tangible and can reach all types of people." Salita's experience and studies in media and advertising led to Diall's brand identity. The co-founders are always looking for ways to pay it forward and recently hired a software engineer from their alma mater.
"Prior to our founding, GenZ would have to ask for help by talking to a guidance counselor, going on Google, browsing social media for advice, or even calling 911," Johnson said, "yet all of these options are full of stigma, lack diversity and are inefficient."
The need for mental health help
Mental health is becoming more important to people and workers across the country. The last two years of a pandemic have taken their toll along with political polarization and racial violence, as Johnson noted when he co-founded Diall. At the same time, work has been negatively affecting many people's mental health with no reprieve.
A survey from JobSage found that 40% of people said the biggest negative impact on their mental health was work while a Business.org survey found that less than a third of businesses have dedicated mental health resources.
My colleague Kylie McQuarrie, an advocate for mental health at Business.org, told me that an easy way for business owners to comply with the ADA and help employees is to "provide mental health-specific healthcare benefits." It's an easy first step and McQuarrie says that business owners "should also go out of their way to create a company culture that doesn't punish employees for acknowledging their mental health."
One way to do that is with Diall, which has already partnered with schools across the country and is available as an app for download. The app is designed to educate students through short form video content, but it is accessible and usable by everyone.
Growing Diall with outside funding
When asked how other founders can raise money for their ventures, Johnson told Business.org: "Make sure that as a founder you evaluate all of the different ways that you can finance your business and understand what the impact of those funding options are and how it will contribute to the success of your business."
And Johnson can put his money where his mouth is. Diall has been raising funding in recent months and meeting with investors all over the country. In recent months, Diall was one of 55 startups picked to participate in Mercury Raise Seed VI and met with investors, and was chosen as one of the winning startups in the Center for Advancing Innovation's Innovate Children's Health Challenge II.
This list of accomplishments makes a lot of sense when you talk to Johnson and Salita. They've taken their own advice and are finding opportunities to grow their business. "You will get a lot of 'no's,' but don't just take them," Johnson said. "Asking for feedback will make you a strong founder, but also being able to filter through that feedback will make you an even stronger founder."
While searching for funding, Johnson and Salita have been doing everything they can for the business on their own. They create graphics, write code, lead calls, update contracts, model financials, and interview new partners. The whole time, the co-founders are 'practicing what they preach' and engaging in self-care each day. The mental health crisis doesn't avoid mental health startup founders.
Diall is continuing to grow and advance. It listened to users and updated its app before the general public release and continues to push new features. For example, Salita told Business.org that "Diall allows users to personalize the content they seeown feeds, uses language that is familiar to them, structures content in a format that they are used to consuming and ultimately meets them where they are to drive better solutions. Salita adds that "with the release of Diall 3.0 on the near horizon, Diall plans on disrupting the care space and making room for an onramp that has never existed. Diall is Gen Z's home for mental health content and community and is well on its way to embedding itself in the native Gen Z day-to-day experience using technology."
Even as the app grows, Johnson is focused on the people on the team. "It is really important for us to bring people on our team at the intersection of skill and passion," Johnson told Business.org. With each hire, Johnson and Salita are looking to shape and evolve the culture of Diall. They're creating a company that's people-first in culture and product.
In 2020, Johnson was struggling with his own mental health and decided to team up with a friend to make mental health resources accessible. Now, two years later, Johnson and Salita have launched Diall and are changing how the world views mental health.
To download the Diall app and learn more about mental health, visit Diall's website.