40 Small Business Freebies, Tools and Resources For Your Company
Who doesn't love free stuff? From pens to accounting software, here's how to score 40 free things for your business.
When you're a small business owner, saving money is always at the top of your to-do list. 
Free resources, apps, programs, and online tools can help you better manage your business - without breaking the bank. 
Many companies offer free trials or a free version of their product, hoping you'll upgrade to the premium tier as your business grows. 
There's also a few free things - yes, physical objects - you can get as a small business owner. 
Let's dive in.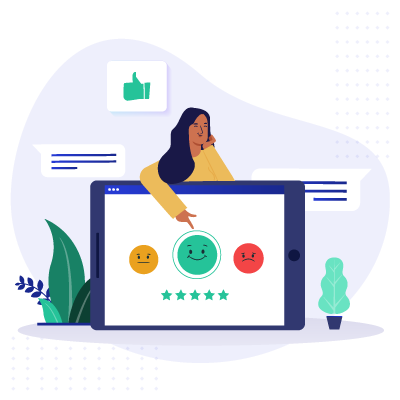 Expert Advice, Straight to Your Inbox
Gain confidence in your business future with our weekly simple solutions newsletter.
Free stuff for small business owners
Most companies don't give out free stuff to small business owners, but we still found these four business freebies.
This popular printing website constantly runs freebies for new members who create a free account. The free items you can receive vary depending on the day. Sometimes, it's magnets, 8x10 prints, return address labels, or luggage tags. 
There's a catch of course: You have to pay for shipping. On the plus side, you'll get free shipping on your first order after that.
2. VistaPrint free sample kit
VistaPrint's business sample pack includes a selection of popular marketing materials, including business cards, a presentation folder, postcards, and brochures.
The biggest drawback? You can't customize the samples with your own logo or branding. They're simply meant to showcase VistaPrint's different offerings.
To get your kit, click request sample now and enter your address. VistaPrint will ship your business sample kit for free to your address.
3. Free pen from The National Pen Company
Who doesn't love a free pen?
If you're in the market for a bulk order of custom pens, the National Pen Company wants your business.
"We offer free sample pens and promotional items for businesses because we get that this is a big investment," its site, pens.com, explains
You can't request your free company-branded pen (or keychain or tote bag) online, though.
You'll need to call the company at 1-866-900-7367 to get your free promotional item.
4. Other free pens and promotional items
It turns out that several companies specializing in business-to-business promotional items will send you a free pen — or pretty much any item in their catalog — so you can try before you buy. 
You can check out AnyPromo, 4Imprint, Marco Promo, and Jail Pens. 
Most of the businesses will charge you shipping, but not always. Each company's exact requirements vary—you may need to email or call them to request a sample). 
Just remember, these companies want you to become a paying customer. Don't abuse the system by requesting samples from companies you have zero interest in.
Free resources for small businesses
While business freebies may be hard to come by, free resources to help manage and scale your company abound.
Whether you're a solopreneur, a startup founder, or a seasoned business owner, these resources are here to offer education, guidance, and support.
5. Small Business Administration
The U.S. Small Business Administration (SBA) offers a bunch of free resources, including guides, webinars, templates, and online courses to help entrepreneurs manage and grow their businesses.
SCORE is a nonprofit organization providing free mentoring and educational resources for small business owners. Its network of volunteers offers guidance on all aspects of business, including planning, marketing, finance, and more. 
7. Small Business Development Centers
SBDCs are funded by the SBA and provide free consulting services, training programs, and resources. You can find guidance on business planning, marketing strategies, financial management, and more.
8. Women's business assistance:
Some SBDCs offer specialized assistance for female entrepreneurs, including resources, workshops, and networking opportunities. Contact your local SBDC to learn more about specific programs for women-owned businesses.
9. Networking events and workshops
Keep an eye out for free networking events, workshops, and seminars hosted by local business associations and entrepreneurial groups. Meetup, Eventbrite, and Facebook are all great places to find these types of events.
10. YouTube Creator Academy
If you're interested in using YouTube for marketing or content creation, the YouTube Creator Academy offers free resources, tutorials, and best practices to help you succeed.
11. IRS Small Business Tax Center
Taxes are confusing. Thankfully, the IRS Small Business Tax Center offers free tools and publications to help small business owners navigate their tax obligations, deductions, and credits.
From project management and marketing to accounting and design, check out these free tools to help your business grow and thrive.
Create a free business listing on Google My Business to enhance your online visibility, manage your business information and interact with customers. This tool allows you to appear in Google Maps and local search results.
The free tier of Amazon Web Services gives you access to various cloud services, including compute, storage and databases—perfect for small businesses looking to leverage cloud technology.
Get notified by email each time your company name gets mentioned in online articles. You can create multiple Google alerts for different keywords.
Free invoicing and accounting tools
Managing finances and keeping track of invoices can be a headache. Thankfully, free accounting software and invoicing tools are designed to simplify your bookkeeping and help you stay organized.
Want to streamline your accounting and invoicing processes? FreshBooks helps you create professional invoices, track expenses, and get paid faster. (A paid subscription is required to access the full range of features beyond the trial period.)
Invoice Ninja offers a free, open-source platform where you can create and send invoices, track expenses, and accept online payments.
Square offers free tools to help manage your small business, including point-of-sale software, invoicing, and payment processing.
Wave is a free accounting software program that lets you track expenses, create invoices, and manage your small business's finances. It's particularly useful for freelancers.
Zoho Books provides a free plan where you can create and send professional invoices, track expenses, and manage customer payments. It's customizable and supports multiple currencies.
Creating stunning visuals and captivating content doesn't have to cost a fortune. 
These tools are here to help. Some are totally free, while others offer a free version with robust features.
Canva is a free graphic design website where you can create professional-looking graphics, social media posts, flyers, and more. It offers a wide range of templates, fonts, and images to help with your marketing efforts.
Use the free logo maker tool on FreeLogoDesign to create a custom logo. There's a variety of templates, fonts, and icons to choose from.
Formerly Adobe Spark, this program helps you create visually appealing graphics, videos, and web pages. The free Adobe Express plan comes with thousands of design templates, a limited collection of royalty-free Adobe Stock photos as well as basic editing and photo effects.
Pixlr is a free online photo editor that can come in clutch for creating and editing visuals for your social media posts. While it offers a paid version with additional features, the free version is robust enough for basic editing needs.
24. Readability Analysis Tool by WebFX
This helpful free online tool lets you check the readability of your content quickly. Just paste your text into the tool, and it will analyze it and provide insight. It's a great way to check your site before it goes live.
The Hemmingway Editor is a free online tool that improves your content's readability. It highlights complex sentences, suggests simpler alternatives, and enhances clarity.
Check for plagiarism and ensure the originality of your website content or blog posts with Copyscape's free version.
Marketing and social media tools
You want to get your small business noticed, but where do you even start? 
These free marketing tools for small businesses help you connect with your audience through email and social media so you can generate more leads and land more sales.
This free consumer insight tool lets you enter a search term, then displays questions people are asking related to that topic. With three free searches a day, the tool generates keyword ideas so you can see what your potential customers actually want to know.
Buffer provides a free social media scheduling tool that allows you to plan and publish posts on multiple social media channels.
Mailchimp is a popular email marketing platform that offers a free plan for small businesses with up to 2,000 subscribers with 12,000 free sends per month.
Schedule and manage your social media content effectively with Hootsuite's limited free option. It supports one user and up to three social media profiles and provides basic analytics.
Create and edit videos for social media and marketing campaigns with Wave.video. The free plan offers basic video editing capabilities and a library of stock footage.
Project management and scheduling tools
Get everyone on the same page with these free project management and scheduling tools.
Asana provides a free project management platform where you can create tasks, set deadlines, and track project progress. It offers basic collaboration features and integrations with other tools.
Trello is a free project management tool that helps you organize tasks, collaborate with team members, and track progress
Calendly helps you simplify appointment scheduling and meeting coordination. The free plan lets you easily share your availability and eliminates the hassle of back-and-forth emails.
Other free tools for small businesses
Bitly is a URL shortening service. Its free version includes basic link shortening features, link customization, and some limited analytics.
This program is perfect for creating interactive and engaging online forms and surveys. You can play around with Typeform's features, but you'll need to upgrade to a paid plan if you want to share the form with others.
Input keywords and Naminum will provide a list of unique and available business name ideas.
Enter primary and secondary keywords in Nameboy to generate domain name suggestions for your business.
Build professional-looking websites quickly with SITE123's easy-to-use platform. Its free plan includes web hosting and the web editor tools at no cost. You'll also get 500 MB of storage and 1 GB bandwidth.
This totally free tool from Google lets you analyze the speed and performance of your website and receive suggestions for optimization.
Rachel Christian is a Certified Educator in Personal Finance and a senior writer at The Penny Hoarder. She focuses on small businesses, retirement, investing and taxes.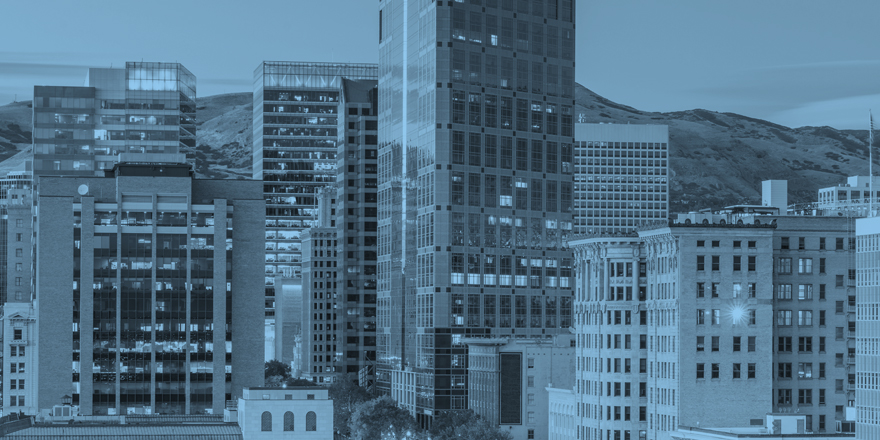 Build your custom site today
Customize your website with an easy-to-use site builder that'll make your brand look professional and polished in no time.