The Cost of Working From Home vs. The Office in 2021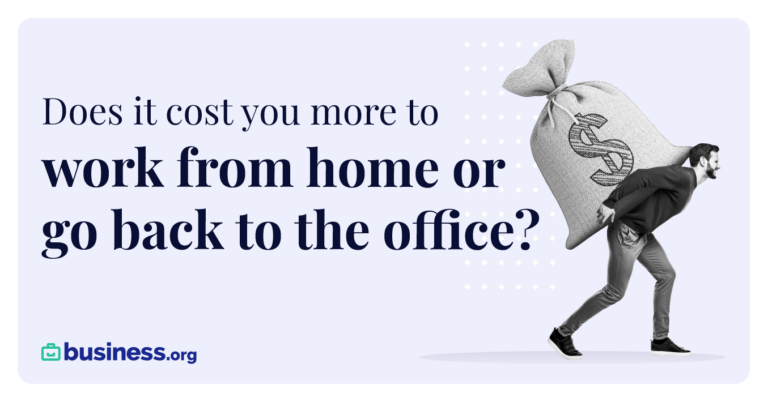 It's well known how the pandemic has spawned a societal movement toward working from home (WFH). However, the financial expenses involved in this push towards remote work are far less documented.
That's why Business.org surveyed 700 employed Americans to gauge the cost differences between WFH versus commuting to an office.
Out of these 700 people, we discovered:
28% (196 people) work exclusively from home
24% (168 people) work exclusively from an office
48% (336 people) work a hybrid model (both home and office)
So, is it cheaper to work in a traditional office or at home? Let's find out.
Both environments see increased costs
Our data reveal that both WFH and traditional offices spawn considerable work-related expenses. Neither arrangement holds a financial advantage, according to Business.org.
However, what employees spend money on differs between the two professional arrangements.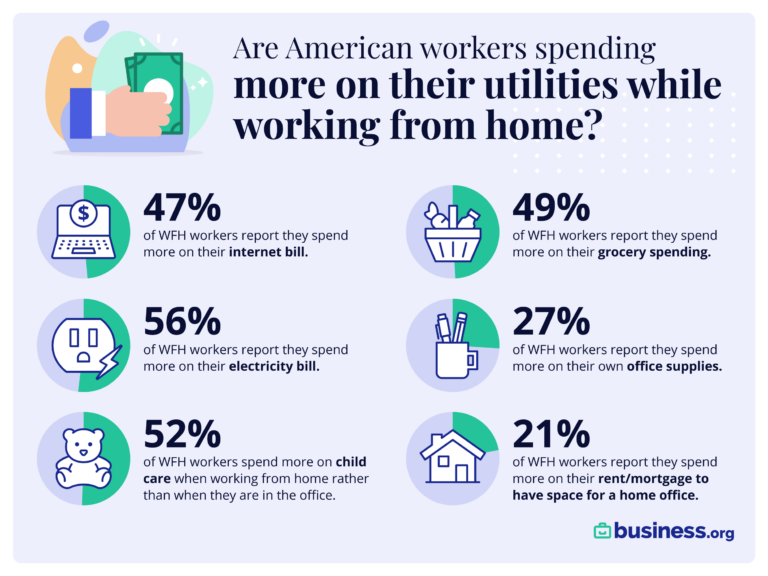 Working from the comfort of home is a dream come true for many people. But employees embracing this domestic endeavor still shoulder substantial costs.
Perhaps unsurprisingly, 56% of newly WFH respondents spend more on their electricity bills than before. It doesn't stop with keeping the lights on, though. For example, 47% pay more for internet while working remotely than in a traditional office.
This increased internet expense illustrates how crucial getting the best high-speed internet provider is for workers and businesses alike.
And once utilities are paid, workers still need food in their refrigerators. That's why 49% of respondents are spending more on groceries as remote workers.
So what are we talking about in terms of specific dollar amounts? Slightly over half (51%) report shelling out over $50 extra per month for all utilities (such as water, gas, electric, and sewer) while working from home. But the increases taper off quickly: only 15% pay more than $100 in additional utility expenses monthly.
Food costs are a different story, however. That's because 42% of the WFH cohort report an increase of over $100 on grocery shopping monthly, compared to when they worked in a traditional office before the COVID-19 pandemic.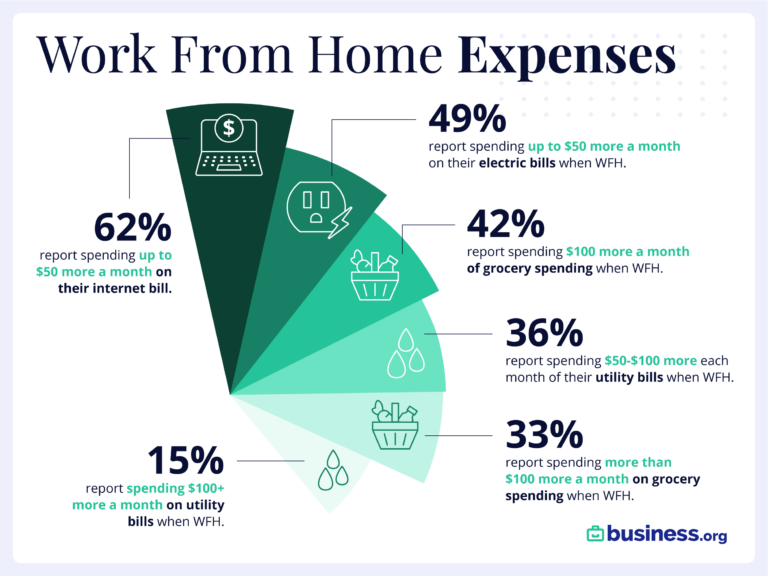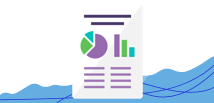 Get Access to Our Research Reports
Provide your email to receive our reports on small-business and industry trends.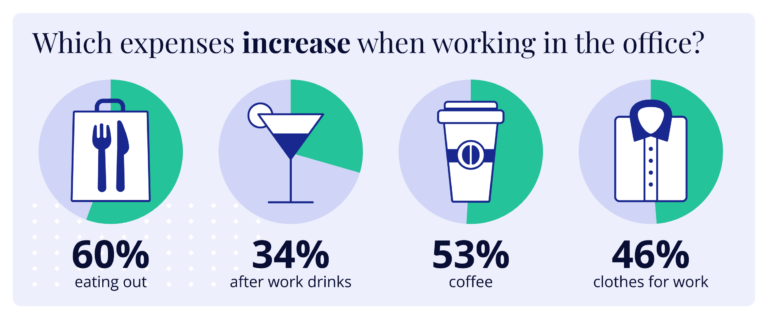 Heading to a traditional brick and mortar location every day also eats up its own share of cold hard cash—but in different ways.
Sure, grocery and utility expenses are lower since workers aren't at home as much. But 60% of exclusively office-based employees report spending more on eating out than when they worked entirely from home. Separately, 53% spend more on coffee, while 34% fork over extra money for after-work drinks and socializing.
And it's not all food and drinks, either. Simply getting to work is a feat, as 14% report spending more than $200 monthly to commute to work.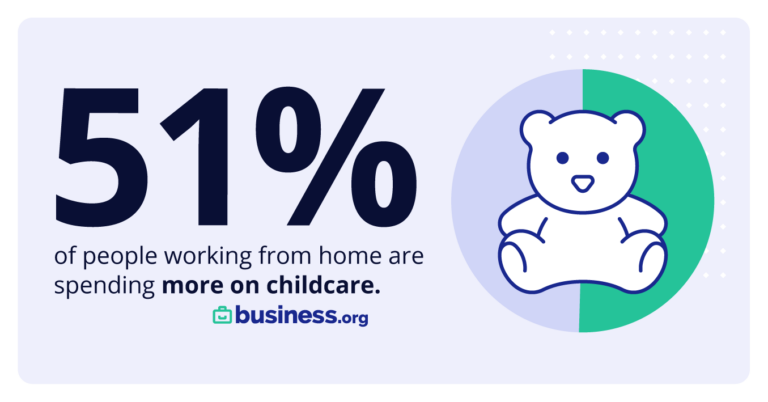 In theory, parents working remotely could eliminate child care costs since they can remain in the proximity of their kids. However, our data reveals this isn't entirely the case.
In fact, 51% of people working entirely from home report paying more in child care costs than before, when they commuted to the office each day.
This is likely due to schools across the US shutting down in response to the pandemic. And without school in session, workers with kids often can't double as both corporate employees and domestic caretakers simultaneously.
Unfortunately, women have suffered the most from this childcare gap. Upwards of 2.5 million women have left the US workforce since the start of the pandemic, largely to handle increased caretaking responsibilities.1
Reimbursement responsibilities
With employees assuming extra costs just to work, many are left wondering who should foot the bill.
The default arrangement expects workers to pay out of pocket. Indeed, many states don't require employers to reimburse staff for work-related expenses in most cases.2
However, there is a difference between what employers can get away with and what is conducive to higher morale and reduced turnover. And with businesses often saving money due to widespread WFH policies, it's worth considering reimbursing workers or providing a flat-rate stipend.
"WFH can save a business as much as $1,500 per employee per month," says Sam Price, founder of the water heating equipment provider Heatable. "There's significantly lower overhead (rent, parking, utilities, cleaning services), not to mention all the extra time that comes with fewer and shorter meetings." 
With these substantial savings in mind, Price told Business.org that he advocates for sharing the wealth.
"That doesn't mean you should go overboard with savings. It's only fair to provide and maintain [employees'] home office equipment and supplies, and compensate for their utilities pro rata with their business hours."
These cost savings are great for small businesses with tight budgets. But if reduced office expenses still aren't making your small business profitable, it's worth considering a loan to invest in new opportunities.
We partnered with Pollfish to conduct an anonymous survey of 700 working Americans. Business.org analyzed the results and compiled this report. To learn more about Pollfish and how it organically finds respondents, check out its methodology.