Business Loan Amounts by State, Industry, and More: How Much Do You Need?
If the COVID-19 pandemic followed by rising inflation and interest rates taught us anything, it's that small businesses need money in the bank to weather unexpected storms. But having ample cash reserves is easier said than done: using data from the Small Business Administration (SBA) we found that the average SBA loan amount for small businesses fell 16.6% between 2021 and 2022.1,2,3
However, even though lending dropped this year, the SBA still disbursed over 50,000 SBA loans (totaling $31.4 billion) to small businesses in 2022—which means that although SBA loan amounts for small businesses have fallen in the past year, there are plenty of funding opportunities for small businesses.
Let's dive into which industries are receiving SBA loans, where those businesses are located, and more. If you're interested in getting a loan yourself, our startup cost calculator can help determine how much you need, and our business loan calculator can calculate your monthly payments.
SBA Business Loan Amounts
Average SBA loan amounts by state
Across all 50 US states and the District of Columbia in 2022, the average approved business loan from the SBA was $566,566. The state averages ranged from $306K to over $900K. That's a lot of cash up for grabs.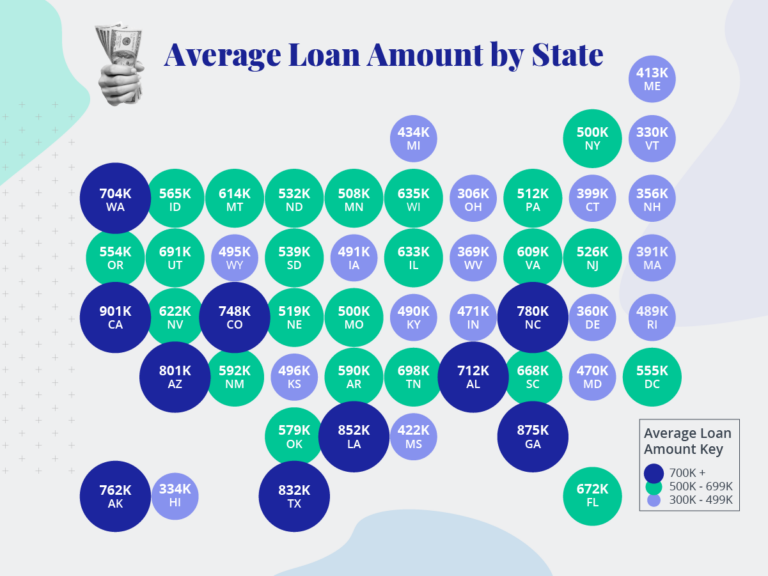 California businesses received, on average, $900,000 per loan, which is the highest loan amount in the US.
The ten states with the highest business loan amounts all averaged over $700K in loan money: California, Georgia, Louisiana, Texas, Arizona, North Carolina, Arkansas, Colorado, Alaska, and Washington.
No state in the northeast ranks in the top 25 of states. The states with businesses that receive the highest small-business loans are in the south and west of the US.
Ohio ranked at the bottom with $306,499 in average loan amounts per business. Eight other states offer funding under $400K: Connecticut, Massachusetts, West Virginia, Delaware, New Hampshire, Hawaii, Vermont, and Ohio.
While you might get a larger SBA loan amount in some states, the average loan amount in the nation is over $500K—so you should be able to start a business anywhere, find funding, and thrive.
Still, depending on your business type, it may be easier to start in a state like California that has a lot more available funds. (At the same time, California's cost of living is much higher than, say, Ohio's. The cost of keeping your business afloat might outweigh the perks of a higher business loan.)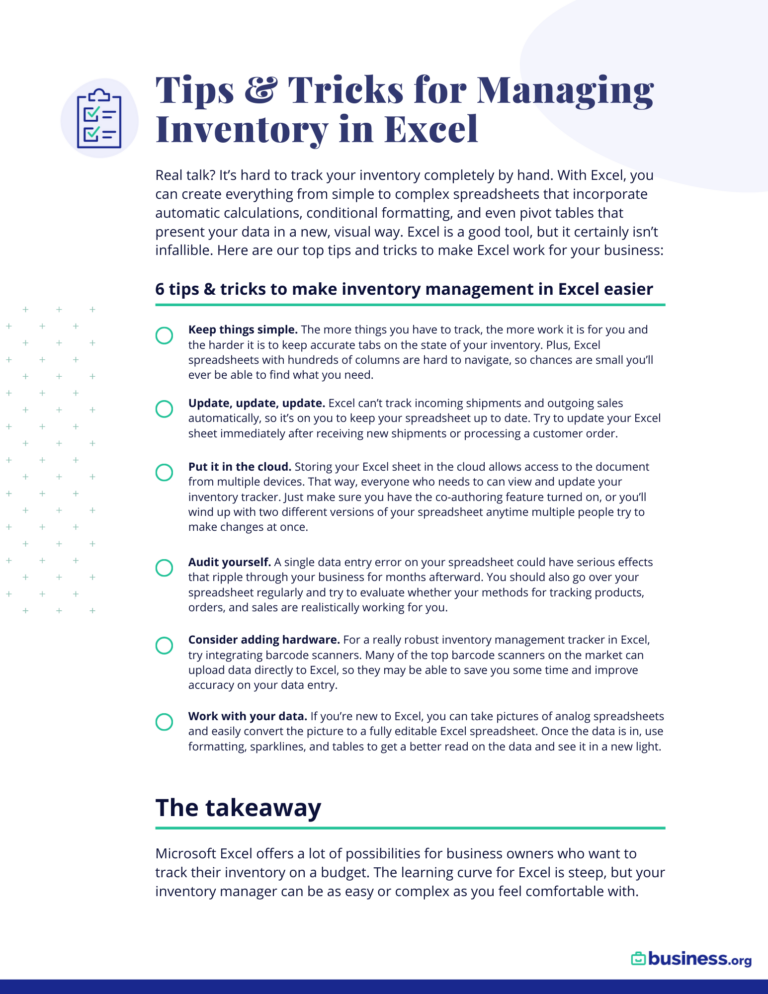 Get your free template
Keep your inventory organized, monitor shipments, and track vendor reliability with our customizable Excel inventory template and our included tips and tricks.
Average loan amount over time
In 2022, the SBA approved and funded 51,541 loans for small businesses, totalling over $31.4 billion with an average of $609,782 per loan. Although that's a solid amount of funding, it's a 16.16% drop in funding from last year.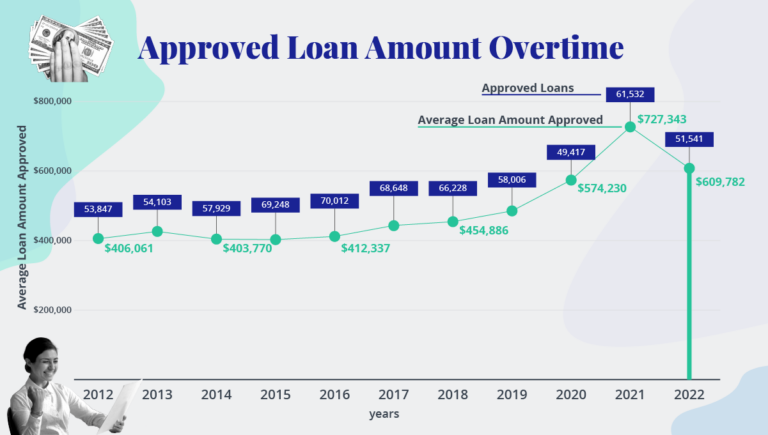 Since 1991, the average number of approved small business loans has increased by 157%. The average loan amount in the US has also increased by 153%—a tangible increase of $369K in funding for the average small business over 21 years.
Small-business loan amounts are also near the peak amount reached in 2021. Even though the loan amount dropped a bit year over year, there's still a $35K increase from 2020 and $124K increase from 2019.
In terms of approved loans, the SBA's loan approval rate has fallen over 50% from the peak reached in 2007. Fortunately, though, that percentage isn't the lowest drop in approved loans in recent years—that was 2009.
However, average loan amounts are increasing slowly while the average number of approved loans is remaining steady. Funding for a small business is still widely available, but which businesses are receiving the most funding may surprise you.
Median loan amount by industry
Across 20 different industries in the US, SBA loan approval amounts range from $1,900 to well over $5.5 million. That means a number of industries can work with the SBA to find funding that fits their needs.
| | | | |
| --- | --- | --- | --- |
| Industry | Median Loan Approval | Minimum Loan Approval | Maximum Loan Approval |
| Accommodation and Food Services | $413,000 | $4,500 | $5,500,000 |
| Administrative and Support and Waste Management and Remediation Services | $150,000 | $1,500 | $5,000,000 |
| Agriculture, Forestry, Fishing and Hunting | $250,000 | $4,700 | $5,000,000 |
| Arts, Entertainment, and Recreation | $276,000 | $3,500 | $5,500,000 |
| Construction | $150,000 | $5,000 | $5,000,000 |
| Educational Services | $240,000 | $5,000 | $5,000,000 |
| Finance and Insurance | $255,000 | $5,000 | $4,611,000 |
| Health Care and Social Assistance | $349,000 | $5,000 | $5,444,000 |
| Information | $224,300 | $3,000 | $5,000,000 |
| Management of Companies and Enterprises | $910,000 | $35,000 | $5,000,000 |
| Manufacturing | $350,000 | $2,800 | $5,500,000 |
| Mining, Quarrying, and Oil and Gas Extraction | $270,000 | $9,900 | $5,000,000 |
| Other Services (except Public Administration) | $290,800 | $3,000 | $5,500,000 |
| Professional, Scientific, and Technical Services | $233,500 | $5,000 | $5,500,000 |
| Public Administration | $233,150 | $45,000 | $500,000 |
| Real Estate and Rental and Leasing | $350,000 | $5,000 | $5,000,000 |
| Retail Trade | $290,000 | $1,900 | $5,500,000 |
| Transportation and Warehousing | $80,000 | $5,000 | $5,000,000 |
| Utilities | $150,000 | $10,000 | $2,250,000 |
| Wholesale Trade | $350,000 | $2,500 | $5,500,000 |
| Grand Total | $260,000 | $1,500 | $5,500,000 |
The median SBA loan approval amount across 20 industries in the US averages out to $290K per industry.
The industry with the highest median loan amount was the company and enterprise management industry. Its median loan approval amount was $910K—nearly half a million dollars more than the next-most-funded industry.
Businesses in some industries receive much less than the average loan amount. For instance, businesses in the transportation and warehousing industry received a median of $80K in loan approvals for 2022—which makes it the only industry to not hit a six-figure median.
Only businesses in three industries—management of companies and enterprises, public administration, and utilities—received minimum loans exceeding $10K. Everyone else used smaller loans (average of $8K) to grow their business.
Every industry listed had a similar loan approval cap, averaging $4.8 million with a maximum of $5.5 million. (Only three industries fell below $5 million and only one industry had a maximum below $2 million.)
Industry loan funding as a percent of the whole
The SBA provides funding for a variety of industries in the US, providing around $25 billion in loans for job support. SBA funding ranged from $2 million to $4.6 billion in 2022, with some industries receiving far more than others.
On the whole, SBA loans support over 436,000 jobs in the US, which breaks down to around $60K per job.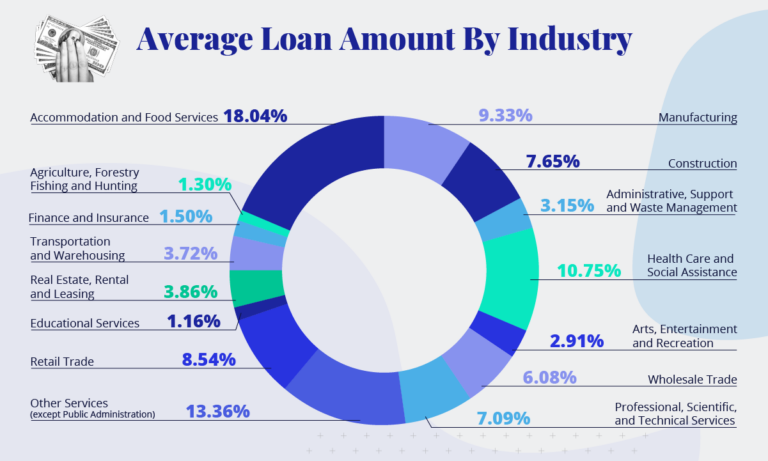 Top service industries—including the accommodation/food services industry and the healthcare/social assistance industry—received over 40% of loan funding in 2022 for a combined $10.7 billion.
Meanwhile, eight other major industries (including educational services, utilities, and public administration) make up just over 5% of funding.
Consider getting a personal loan for your business
Although the average loan amount differs by state and industry, our studies show that loan funding is available in every state. No matter where you are, you can get access to a loan that will help you start your business and hire employees. The big question is how much funding is available in the area—so bear in mind that with average loan amounts dropping across the country, you should apply for a loan now, before funding runs out.
We used data from the U.S. Small Business Administration's 7(a) and 504 loan programs to calculate the average loan amount approved per state in Fiscal Year 2022. We also calculated the minimum, median, and maximum amount of money approved for specific industries in Fiscal Year 2022.
We pulled lender activity reports from the Small Business Association to calculate the total number of 7(A) and 504 loans and the average loan amount approved in the year 2022.
Sources
US Small Business Administration, "FOIA - 504 (FY2010-Present)," July 25, 2022. Accessed September 7, 2022.
US Small Business Administration, "FOIA - 7(a)(FY2020-Present)," July 25, 2022. Accessed September 7, 2022.
US Small Business Administration, "Activity Reports — Dataset," September 6, 2022. Accessed September 7, 2022.