We scored Lili against dozens of other banks for business to see if it really offers the ideal checking account for small-business owners.
Data as of 5/3/23. Offers and availability may vary by location and are subject to change.
Many small business owners don't need all the bells and whistles of expensive business bank accounts. Originally designed for freelancers who just need the basics, Lili has since expanded its offerings for small business owners too. So what can Lili do for your small business?
Lili offers an affordable, well-liked business bank account that comes with helpful features like tax buckets. You can even get invoicing and saving with a (cheap) paid plan. Plus, Lili now works for all businesses — you'll just need to be OK with its mobile check deposit limits and email-only customer support option on weekends.
Let's see if Lili will work for you.
Free checking account plan
Tax, invoicing, and other small business tools
Positive customer reviews
Can only earn interest on Pro account
Limits on mobile check deposits
Lili products and pricing
Unlike traditional banks that offer lots of different bank account options, Lili keeps things pretty simple. You can use its free business checking account (Lili Standard) or upgrade to a paid account (Lili Pro) to get more perks and features.
Compare Lili products and pricing
Data as of 5/3/23. Offers and availability may vary by location and are subject to change.
All four accounts get you a Lili debit card. (Lili doesn't offer a credit card.) And if you need to withdraw cash from your Lili bank account, Lili has a network of 38,000 fee-free ATMs.
Making a cash deposit is only a little harder. Because Lili is an online-only bank, you'll take care of most things through mobile banking rather than going to a branch. But since your phone can't deposit cash, you'll have to head to a Green Dot location (they're all over the place) and pay a cash deposit fee ($4.95).
That's all pretty generic business bank account stuff, though. What about Lili's features for small-business owners?
Well, both accounts give you these:
Tax buckets (sub-accounts to set aside money for taxes)
Basic expense management (including receipt scanning)
Basic spending analysis
Direct deposits up to two days early
The tax buckets alone can be a lifesaver for freelancers and small business owners. Lili lets you choose a percentage of your income to get automatically transferred into your tax bucket, so you'll never get caught short-handed by quarterly estimated payments again.
But Lili Pro gives you even more tools for your business:
Advanced tax tools (like a pre-filled 1040 Schedule C and expense reports)
Advanced expense management (to maximize business deductions)
Invoice creation
Savings bucket with 2.0% APY (annual percentage yield)
Cashback rewards on your debit card from some merchants
Up to $200 overdrafts with no fees
Yes, Lili Pro does cost around $9 per month. But you might find it saves you enough money on other software (like bookkeeping and invoice software) or makes you enough money through cashback and savings to pay for itself.
So if you already have and like bookkeeping and invoice-creation software, you might be totally fine with the free Lili digital bank account. Lili Pro gives you a lot of bang for your buck, though.
You've probably already noticed some of the things we like best about Lili.
The tax tools, for instance. We love any bank account that makes it easy and painless to save money for self-employment taxes, and Lili just does that. And with the Lili pro account adding even more tax tools for categorizing personal and business expenses and simplifying your tax forms, Lili really helps with one of the worst parts of freelancing.
Likewise, the invoicing tools look great. Lili pro lets you make and send as many invoices as you want. It doesn't take extra software either ― you create invoices right from Lili's mobile banking app.
Throw in things like the very competitive interest rate on savings accounts and a cashback rewards debit card, and you can see why we call Lili one of the best checking accounts for freelancers and small-business owners.
And we're not the only ones who like Lili. Small-business owners have pretty positive things to say about Lili. It earns a 4.4 on the Google Play store, 4.7 on the Apple App Store, and 4.7 on Trustpilot (all out of 5). Positive Lili reviews rave about the tax tools, expense management, and affordability.
In other words, we see plenty to like about Lili. But is it that much better than other banking options there?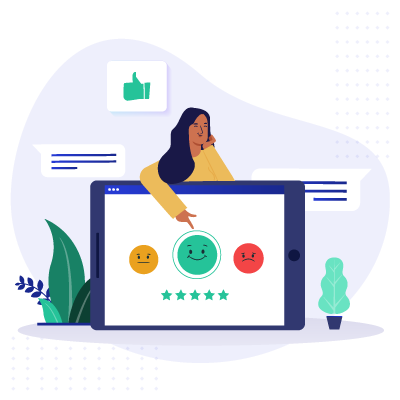 Expert Advice, Straight to Your Inbox
Gain confidence in your business future with our weekly simple solutions newsletter.
Let's look at how Lili banking compares to other business banks out there ― including both online banks and traditional banks.
Compare Lili vs. competitor business banks
| | | | | |
| --- | --- | --- | --- | --- |
| Lender | Monthly maintenance fee | Transaction fees | Max. APY | Open an account |
| | Starting at $0.00/mo. | $0.00 | 2.0% savings APY | Apply Now |
| | Starting at $0.00/mo. | $0.00 | 1.5% savings APY* | Apply Now |
| | Starting at $16.00/mo. | $0.45 (after first 200 transactions) | N/A | Apply Now |
| | $0.00/mo. | $0.00 | 2.0% checking APY | Apply Now |
| | $0.00/mo. | $0.00 | 1.25% savings APY | Apply Now |
Data as of 5/3/23. Offers and availability may vary by location and are subject to change.
*Available only to Found+ customers
As you can see, Lili costs less than traditional banks like Bank of America, which often don't have any kind of free business bank account. And even Bank of America's cheapest business checking account costs more than three times as much as the Lili Pro account. That's fairly typical, honestly, and part of the reason we think most small business owners should stick to online and mobile banking.
Other online banks, like Axos Bank, Found Bank, Bluevine, and NBKC, offer banking with no monthly fee.
So Lili mostly stands out because of those tools we've talked about (though Found Bank has its own small-business friendly tools, including bookkeeping). Bluevine offers two free sub-accounts, like Lili's buckets, but it doesn't have the automated transfers Lili does. And you can get invoicing through NBKC, but it's an additional $10 per month.
That said, banks like Bluevine let you earn interest on your checking account balance ― not just your savings bucket like Lili does. So if you don't need the tax tools and invoicing, you may find Bluevine business banking offers more value for your small business than Lili.
Still, no other bank competes with Lili bank's small business owner tools.
We've pointed out plenty we like about Lili. But now we need to tell you about some of the negatives.
Limits on mobile check deposits
Lili has some restrictions when it comes to checks. First, they don't offer checkbooks, and second, there are several limits on making mobile deposits.
You can make 15 deposits a month, or 2 deposits maximum per day. Amount-wise, you're limited to $5,000 a day or $50,000 a month. So the limits aren't too bad, but it will definitely be something to keep in mind as you grow.
Finally, Lili has limited customer support — mainly on weekends.
Although they offer phone (855-545-4380) and email (support@lili.co) customer support options Monday through Friday, they are only available via email on the weekends. In addition, their weekly hours are limited to 9 a.m. to 7 p.m. EST. So if calling on the phone is a priority to you (on any day), or you tend to be a night owl, you may want to look elsewhere.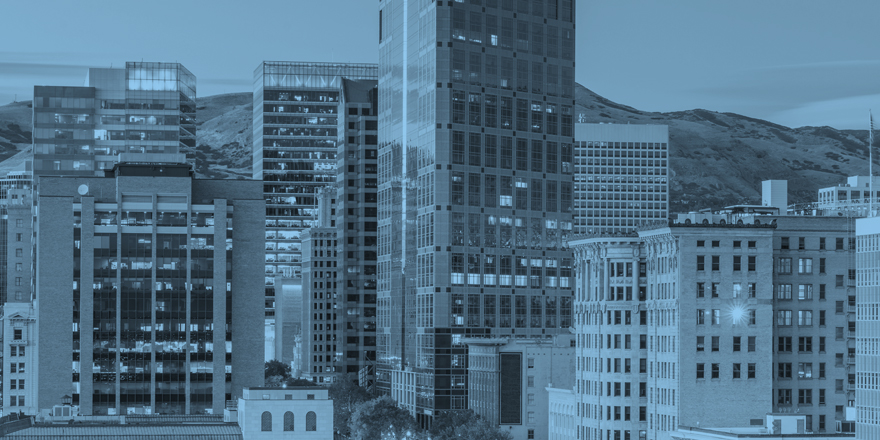 Get a better business bank account
Want affordable banking with great perks? With Bluevine, you can get a fee-free business checking account―and you can even earn up to $5,000 in interest.
Lili offers some of the best tools for small-business owners we've found in a business bank. All users get a tax bucket and expense management tools. Paid users can get even more tax tools, invoicing creation, and other great features. And since Lili earns very positive reviews from users, we think you'll like all Lili has to offer.
But Lili does have its downsides: You can only earn interest on the Pro account, customer support is limited on weekends, and mobile check deposits have restrictions.
If you can live with those issues though, Lili offers small business owners features that you won't find anywhere else.
Not sure Lili's checking account is right for you? Check out the best alternatives on our list of the best online business bank accounts.
Don't qualify for a business loan? Get a personal loan instead.
Yes, Lili banking and Lili mobile banking are legit.
Lili may be a relatively new company, but it's backed by the Choice Financial bank.
And Lili has lots of very customer reviews from small-business owners. It earns a 4.4 from Google Play and a 4.7 from the App Store, with thousands of reviews on each.1, 2  
Lili mostly makes money from debit card processing fees. Lili has also introduced a paid checking account, Lili Pro, as an alternative to its free checking account.
Lili banking is backed by Choice Financial Group Inc., Member FDIC.
So technically speaking, your Lili bank account is with Choice Financial Group and you're using Lili's software to access it. But on a day-to-day basis, you shouldn't really interact with Choice Financial―just Lili.
Can I use my Lili card before it arrives?
Yes, you can use your Lili debit card before it arrives. Just open the Lili mobile banking app and you'll have the option to view your digital card. It will include your Lili card number, expiration date, and CVV code―everything you need to use your debit card online.
Is Lili considered a business account?
Disclaimer
At Business.org, our research is meant to offer general product and service recommendations. We don't guarantee that our suggestions will work best for each individual or business, so consider your unique needs when choosing products and services.