Best Tablet and iPad POS Systems 2023
We researched and compared 17 of the top POS systems that run on tablets, examining common business use cases for small businesses. We narrowed down our picks to five of the best options that excel in one or more important ways.
Data as of 12/11/22. Offers and availability may vary by location and are subject to change.
There has been a surge of iPad and tablet POS systems, giving businesses quite a few options to choose from. But we believe there are some systems that rise above the competition with standout features and reasonable pricing.
Square, for example, makes it easy to turn any smart device into a POS system. Additionally, it's cheap to get started with Square and simple to scale your system as your business grows. That's why Square is our top pick.
But, Square isn't our only pick. Our other picks diverge from Square in useful ways, emphasizing different features and functionalities. Ultimately, the provider you choose will depend on your specific business needs.
Best tablet and iPad POS Systems
:

Best overall

:

Best for global sales

:

Best for shipping logistics

:

Best for restaurants

:

Best customer service
Data as of 12/11/22. Offers and availability may vary by location and are subject to change.
One of the most eyebrow-raising things on the above table is the $674 implementation fee Revel charges. Especially when none of the other brands are charging one. The reason that fee exists is because Revel is in a slightly different category of POS systems than the other picks.
Revel falls under the umbrella of a dedicated restaurant management solution. Restaurants pose specific challenges in POS that sometimes require much more complicated software to handle. Because of this, most providers of these systems offer detailed onboarding and implementation that they charge for.
The other main standout item on the table is that Vend doesn't charge a processing fee. That doesn't mean you won't be paying a processing fee. Vend lets you choose your credit card processor, and they don't charge anything over and above what the processor charges.
Square has the most straightforward pricing with its simple processing fee and lack of monthly fee. You can get started for free, only paying when you make a sale. This is an especially nice feature for small businesses trying to build a POS for the first time.
Data as of 12/11/22. Offers and availability may vary by location and are subject to change.
Square is our only pick with a POS system compatible with some Android tablets. There just aren't as many top-tier providers making software for Android tablets. Even Square is limited in its Android compatibility. That said, if Square is compatible with your device, it's a great POS system to choose.
Square allows you to get started for free. There are no up-front costs as long as you already own a tablet or iPad that you want to use a POS system. You can even get a credit card reader to attach to your smart device for free from Square.
The nice thing about having no up-front costs is you don't have to be in a rush to get everything set up to your liking. You can take your time to build your product catalogue and set up your POS exactly how you want it.
Then, after you've started taking payments, Square makes it easy to grow your POS. Square lets you add different features and functions à la carte, so you don't have to pay for services you aren't using. This makes Square quite cost efficient for businesses that know exactly what they want from their POS system.
That's why Square is our top pick. It's simple, customizable, and compatible with tons of devices.
Lightspeed: Best for global sales
Data as of 12/11/22. Offers and availability may vary by location and are subject to change.
Lightspeed is a POS chameleon like Square. It has POS services and features that can be adapted to the needs of multiple types of businesses. In fact, you can find walkthroughs for setting up the POS system for the type of business you run:
Apparel
CBD
Electronics
Home decor
Sports
Jewelry
Liquor
Toy
Vape
Bar
Full-service restaurant
Hotel
Golf courses
And more
All you have to do is hop onto Lightspeed's website and use the menus to find the category that best describes your business. Then Lightspeed will help you put a POS program together that fits your exact business needs.
Lightspeed also helps businesses that sell products in multiple countries. If you currently have or plan to build stores outside of the US, Lightspeed is the best option out there, allowing you to accept payments on your iPad POS system in over 100 different countries.
So, if you need international processing, Lightspeed is a no-brainer. It's not only one of the few POS systems that can process cards internationally, it's also one of the best all-around POS systems available today.
Shopify: Best for shipping logistics
Data as of 12/11/22. Offers and availability may vary by location and are subject to change.
Shopify is an amazing tool for businesses that do multi-channel selling. In other words, if you want people to be able to buy in store and online and don't want it to be a logistical nightmare, Shopify is a godsend. Oh, and you can manage all of it from the convenience of your iPad.
Shopify manages your inventory in an incredibly useful way. Essentially, if you have inventory in multiple places like stores or warehouses, Shopify can link all your inventory together. This setup lets your customers access all your products no matter where they shop.
For example, say customers browse online but want to go to one of your stores to try out some merchandise. Shopify can automatically show them if you have the product they want to try out in store. Additionally, if someone shows up at your store and you don't have the item they are looking for, you can have the item shipped to the customer from any store or warehouse where it's in stock.
This way of synchronizing inventory is incredibly useful. If it's what you need, Shopify can't be beat. But, managing inventory is only one of the many things Shopify can do:
Manage employees
Save customer data
Generate reports
Automate marketing tasks
And more
So, if any of those features appeal to you, Shopify is your best bet.
Revel: Best for restaurants
Data as of 12/11/22. Offers and availability may vary by location and are subject to change.
Revel is a POS system that specializes in managing restaurant tasks. It can work for other types of businesses, but we recommend it specifically for restaurants because of all the ways it automates regular tasks:
Manage tables
Create and change floor plans
Take orders and payments on the go with iPad enclosures
Manage employee schedules
Accept card and digital wallet payments
Manage ingredients and inventory
Simplify delivery logistics
Manage kitchen staff and orders
Offer gift cards
One stand-out feature these days is delivery management. As so many businesses are now offering delivery services, it's nice to know it'll be less of a headache when your POS system does all the heavy logistical lifting for you. That's exactly what Revel does.
Also, ensuring that there's good communication between the front of house and back of house is key to restaurant success. Revel's system keeps workers in sync and helps prevent ordering and ticket mishaps with its ticket tracking and smart displays.
Here's the bottom line: if you want a great iPad restaurant management POS system that's comparatively less expensive than other similar products on the market, Revel is hard to beat.
Vend: Best customer service
Data as of 12/11/22. Offers and availability may vary by location and are subject to change.
Vend is known for its customer service. The reason why that's awesome is because it helps eliminate the pain of getting set up and the stress of waiting for a rep to help you when there's an outage or other technical issue. With Vend, you don't have to stress over whether or not help will be there when you need it.
In addition to its excellent customer service, Vend is also a good option for businesses that want to switch POS providers but also keep using existing POS equipment they own. Vend is compatible with a lot of POS equipment. It also runs on an iPad, so as long as you have one of those, you're good to go.
One of the most interesting parts of Vend's service is that it lets you choose a processing provider. You can use Square, PayPal, and more. Your best bet is choosing a processor that offers the lowest rates. It may be an extra step to find a processor with low rates, but it's worth it for the savings in the end.
Vend has all the features you'd expect from a POS system including inventory management, omnichannel sales solutions, reporting and insights, and customer management. It's a great choice for those who just want to know they'll be taken care of should any issues arise.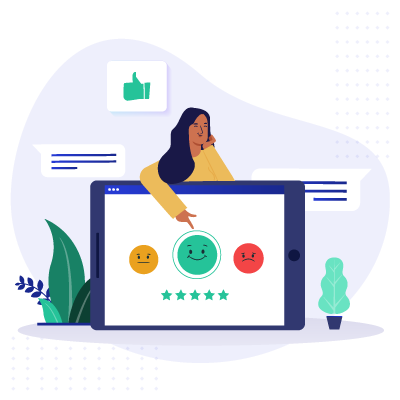 Expert Advice, Straight to Your Inbox
Gain confidence in your business future with our weekly simple solutions newsletter.
There's so much you can do with a tablet POS system. You can manage multi-channel selling, track inventory, run a restaurant, and so much more. We recommend these brands that excel as POS platforms and address common and specific business needs:
Square is the best solution for most businesses as it's easy to start and offers many ways to expand the POS without paying for features you don't want.
Lightspeed offers businesses a way to take their business across the globe.
Shopify synchronizes online and in-store sales so your customers can always get the products they need.
Revel automates restaurant processes allowing customers to enjoy quick and accurate service.
Vend takes the worry out of getting started and keeping things running smoothly with incredible customer service.
Now all that's left for you to do is decide which provider is best for you.
If you're looking for ways to save on credit card processing costs, you should check out our top processing providers.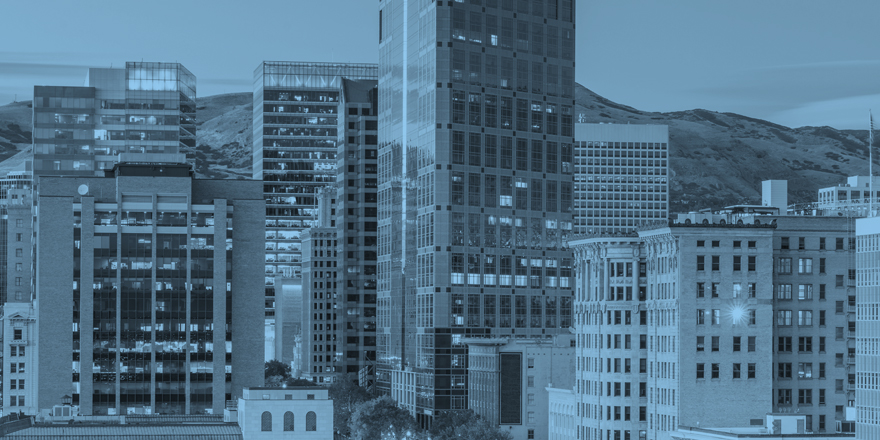 Ready for a better point-of-sale system?
Square is the best free point-of-sale system on the market. From invoicing to inventory tracking, Square gives you all the features you need to boost your POS experience.
Tablet and iPad POS systems FAQ
The most recent version of the iPad is best. While there are ways to build a POS around an Android device, there just aren't as many solid options as there are on an iPad.
So if you want to build a tablet POS system, buy an iPad. You may be able to save some money buying a previous generation of iPad, but the reality is that your older device will stop being supported sooner. The most recent devices are the most future proof and will be supported longer, so the money you save on buying an older device is lost in the long run.
But, if you need to save money now, there's nothing wrong with getting an older device—just be sure it's compatible with your chosen POS provider.
Yes. A tablet by itself can't really process credit cards. But, add a simple reader and download some software and you've got yourself a tablet POS system that's as good as any POS system on the market today.
Can I manage my restaurant on a tablet?
Yes, but you may need more than one. Some restaurant POS management solutions allow your servers to have a tablet, your reservation desk to have one, and your kitchen to have one for managing orders. You may have a restaurant brimming with tablets. Or, you may only need one if you're a counter service restaurant with a single POS ordering system.
We compared and examined 17 of the top POS providers on the market today. Each one was vetted for how reasonable its pricing structure is, how well it addresses common small business use cases, how usable its software is, and how liked its services are by customers. Of these 17 brands, we chose five that exhibited excellence in one or more of the categories.
Disclaimer
At Business.org, our research is meant to offer general product and service recommendations. We don't guarantee that our suggestions will work best for each individual or business, so consider your unique needs when choosing products and services.