EPOS Systems: What Are They and How Do They Work?
EPOS stands for electronic point of sale and is a digital system that allows businesses to ring up merchandise, make sales, and automate crucial business functions. EPOS systems are a staple of modern small businesses. They have experienced significant innovations in the last 10 years. There are now more EPOS system options for businesses to consider than ever before.
This article will give an overview of modern EPOS systems—how they work and how they can work for you. We'll start by looking at the different types of EPOS systems available today.
EPOS is often just abbreviated to POS because most point-of-sale systems these days are electronic. Gone are the days of the manual cash register, and that's a good thing.
Modern POS systems can be quite small. In fact, your smartphone may already have a POS system in the form of a payment app.
Venmo, Apple Pay, Google Pay, Square Cash App, and all the rest are the simplest and most convenient kinds of POS systems. They allow anybody with a smartphone to exchange money electronically.
Payment apps exchange money using various technologies like email, bluetooth, or text messaging. One thing all payment apps have in common is that they require users to connect a card or bank account to the app. Once that is done, money can be stored in a digital wallet separate from a person's bank account.
Many freelancers and other businesses with less than five employees use payment apps to receive money in exchange for goods and services. Payment apps are equipped to handle a low level of sales demand. They're not quite powerful enough to run a retail storefront.
Mobile POS is one of the most useful innovations in the point-of-sale world. Mobile POS systems share a similar kind of mobility with payment apps. But what makes mobile POS special is its software backbone.
What is that software backbone? It's the ability to do important business tasks automatically. With a mobile POS system like Square, for example, you can do a lot of things:
Build a product catalog
Track sales
Manage inventory
Generate reports
Separate personal and business transactions
Those features are available to anybody who downloads the software. In addition to the software component, there is also a hardware component.
Mobile POS systems can run on all sorts of mobile devices like smartphones, tablets, and laptops. You can connect card readers to those mobile devices that can allow you to take swiped, dipped, and tapped transactions on the go.
Mobile EPOS systems are perfect for farmers market stands, food trucks, and contractors who want to transact sales at their clients' homes or offices. Plus, mobile EPOS systems can handle a lot of transactions.
Sometimes you need a point of sale that just stays put. Whether it's at the end of the burrito line counter or for managing tables at your restaurant, stationary POS systems can be a perfect workhorse.
Stationary POS systems can be some of the most advanced and feature-rich solutions—designed to handle some of the most complicated POS needs. Businesses that may benefit from a stationary EPOS system include:
Large restaurants
Retail chains
Grocery stores
These types of businesses often have a lot of moving parts, including lots of inventory inflow and outflow, a large selection of products, required medical authorizations, multi-store inventory to manage, complicated shipping logistics, and more.
Smart and powerful stationary POS systems are designed to manage these kinds of tasks. But, not all stationary POS systems need to be that complicated or powerful. For smaller retail businesses, a simpler system may be the right call.
Luckily, providers like Square and Shopify have solid POS systems for small businesses that get you tons of great functionality without paying a hefty price.
Best POS Systems for Small Businesses
Follow these steps to purchase the perfect POS system
Read our free ultimate checklist for finding the right POS for your business. Don't get saddled with the wrong system. Enter your email and the checklist will arrive promptly.
We've already touched on the main hardware of POS systems in the last section, so in this section we're going to talk about common hardware that gets bundled with the stationary POS system.
In fact, we're going to list out some of the most common POS hardware right now:
Barcode scanner
Cash drawer
Product scale
Receipt printer
Customer display
These common hardware pieces should only be purchased on an as-needed basis. You may need a barcode scanner, for example, if you have a lot of inventory and customers buying a lot of individual items at once (like at a grocery store). A barcode scanner will streamline the checkout process as you simply scan items to add them to the final bill.
Cash drawers are great if your customers often pay with cash. Just be sure to keep it stocked with enough change to handle the day's sales.
Most POS systems will need some kind of terminal or credit card reader. The thing you want to be aware of is how many different kinds of card payments your terminal will accept. Terminals can accept many different payment types:
Card swipes
Card dips
Card taps
Contactless payments from digital wallets
Cryptocurrency payments
Be sure you accept all the payment types your customer base prefers. People love having options.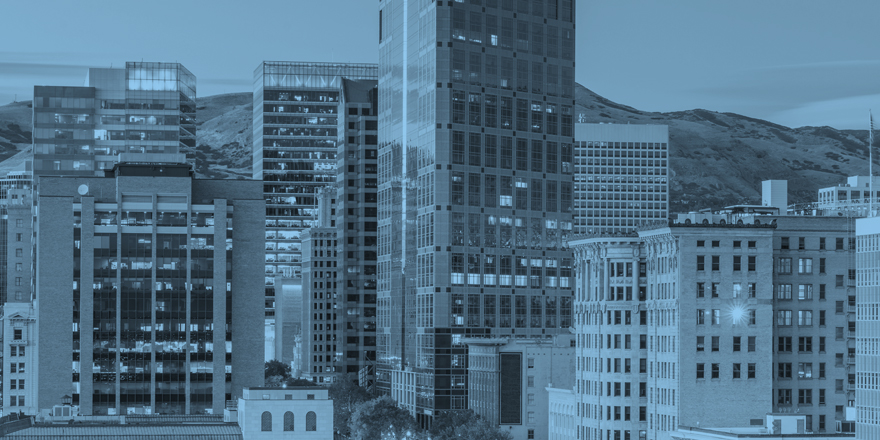 Ready for a better point-of-sale system?
Square is the best free point-of-sale system on the market. From invoicing to inventory tracking, Square gives you all the features you need to boost your POS experience.
The last thing to mention is the software options available to you. Some features are standard on many POS systems:
Inventory management
Accounting tools
Employee management
Sales tracking
Report generation
Promotion tools
Other features are common among POS systems specific to certain kinds of businesses. For example, restaurant POS systems have a lot of specific features:
Table map
Open checks
Ingredient tracking
Front-of-house management tools
Kitchen management tools
Menu insights
Whatever your business or industry, it's important you learn the kinds of features successful competitors are using to boost their POS system value. The right software package can do so much to automate your business, saving you time, hassle, and money.
Modern EPOS is a growing and diverse landscape of technological solutions to common payment problems. Knowing what's out there can help you choose a system that syncs well with your business.
We're here to help you take the next step to finding the right POS system. Check out our picks for the top POS systems for small businesses on the market today.
Disclaimer
At Business.org, our research is meant to offer general product and service recommendations. We don't guarantee that our suggestions will work best for each individual or business, so consider your unique needs when choosing products and services.