9 Best Business VoIP Providers for International Calls
Data as of 12/7/22. Offers and availability may vary by location and are subject to change.
Thanks to modern VoIP (Voice over Internet Protocol), long-distance calling affordable and accessible. If your business needs international VoIP, we recommend RingCentral, which gives customers local phone numbers in more than 100 countries. 
But RingCentral's plans might not work for you. In that case, we have other recommendations that can suit all your international VoIP needs. Let's find out which business VoIP providers has the best mix of features and price for your international calls. 
Best business VoIP for international calls 2022
:

Best overall

:

Budget pick

:

Most free calls

:

Best toll-free numbers

:

Best for call centers
Compare the best business VoIP providers for international calls
| | | | | |
| --- | --- | --- | --- | --- |
| Provider | Starting monthly price | International numbers available | Free international calls | Learn more |
| | $20/user | Over 100 countries | Canada | View Plans |
| | $11.99/user | Over 40 countries | 7 countries | View Plans |
| | $24.00/user | None | 52 countries | View Plans |
| | $15.00/user | Over 120 countries | Up to 47 countries | View Plans |
| | $19.99/user | 23 countries | Canada and Mexico | View Plans |
Data as of 12/7/22. Offers and availability may vary by location and are subject to change.
RingCentral: Best overall for international VoIP calling
Data as of 4/4/23. Offers and availability may vary by location and are subject to change.
RingCentral has been our overall favorite business VoIP provider for a while. So when you throw in all the great features it has for international calling? Well, it ends up with a well-deserved place at the top of this list.
Take its international calling plans, for example. Most VoIP providers just charge their international calling rate on top of your plan, and that's that. But RingCentral gives you actual choices for adding international calls. You can use a pay-as-you-go system, get discounted credit bundles, or spring for an unlimited international calling plan (for unlimited calls to more than 100 countries).
But it's not just the plans. RingCentral has all the features you need to incorporate international calling into your business. Need a local number for a country you do a lot of business in? No problem. Want to make that a toll-free number? RingCentral can do that too. Want to send international SMS messages? Yep, RingCentral has that too.
And of course, all that comes with everything we already like about RingCentral ― from the 99.999% uptime to the powerful video conferencing to its price-matching policy. In other words, RingCentral isn't just great for international calling ― it's great for all your VoIP needs.
Now, we will say that RingCentral isn't the cheapest option on this list. It doesn't have the cheapest plans or the lowest international rates. (See Phone.com if you have a tight budget.) And you won't get all the best features (like international numbers) with its cheapest plan. But with so much goodness, we think RingCentral is worth paying for.
So for the best VoIP for international calling, we recommend RingCentral.
Phone.com: Cheapest plans
Data as of 12/7/22. Offers and availability may vary by location and are subject to change.
VoIP providers make international calling much cheaper than it used to be―and Phone.com makes it the cheapest of all.
First of all, Phone.com has low starting prices for its plans―at $11.99, it's the cheapest on our list by five to ten dollars. And with the lowest starting price, you pay the same local rate as you would in the US to call seven additional countries and Puerto Rico.
Plus, Phone.com offers very affordable international numbers for your business. For less than $5 per month, you can get a number in one of 28 countries. And for $10 extra, you get access to another 10 countries.
Phone.com's low- and mid-tier plans don't give you unlimited calling. Instead, you get a set number of minutes per month. (However, you do get unlimited minutes on the premium plan.) As a result, Phone.com's low prices will work best for businesses that need international calling but won't do a ton of it.
GoTo Connect: Most free countries
Data as of 12/7/22. Offers and availability may vary by location and are subject to change.
GoTo Connect includes free international calls to 52 countries with its VoIP plan. That's more than any other provider we've seen. (8x8 comes close with 47 countries, but that requires a premium plan.)
That means that GoTo Connect lets you make affordable calls across the world―from Argentina to the Vatican (and plenty of countries in between)―for the same price as making calls across your office. And as long as you're okay paying per minute, GoTo Connect lets you call 50 countries on top of the 50 free ones you're already allowed.
Free countries aside, we love all the features GoTo Connect includes with its VoIP plan. From custom hold music to unlimited call queues to video conferencing (up to 250 attendees), GoTo Connect packs a punch. With all that, we can forgive the fact that it doesn't offer virtual international numbers.
Put simply, if you make calls to lots of countries across the world, GoToConnect just might give you the most affordable way to do so.
8x8: Best for toll-free international numbers
Data as of 12/7/22. Offers and availability may vary by location and are subject to change.
8x8 isn't the only business VoIP provider to offer toll-free international numbers, but it offers them in more countries than any other provider―some 120 countries, in fact.
That makes 8x8 perfect for businesses that want to operate call centers taking calls from multiple countries. But 8x8 has good stuff for your outgoing calls too. All plans come with unlimited calling to Canada, and 8x8's higher-tier X Series plans give you unlimited calling to up to 47 countries. 
While 8x8 can be a great budget pick, you'll need one of its pricier X Series plans to get the most international calling features. But since the same call centers that want toll-free international numbers will also want features like call quality reporting and supervisor analytics, you would probably end up choosing one of those X Series plans anyway.
So for an unmatched selection of international numbers, give 8x8 a look.
Vonage: Best for scaling businesses
Data as of 12/7/22. Offers and availability may vary by location and are subject to change.
We've said before that Vonage works great for growing companies, and that's just as true for businesses that need international calling.
For businesses that have relatively simple international call needs, Vonage offers free unlimited calls in Mexico and Canada, plus very competitive international rates for other countries. But if your needs get bigger? Vonage's World Office gives you everything you need to keep your offices connected from across the globe―including international numbers with unlimited local calling.
And all that's in addition to Vonage's usual great features for scaling businesses, like all its software integrations, team messaging, and extensive customer support. Do keep in mind, though, that Vonage's Word Office only works in about 50 countries―so you might want to double-check that it works where you do business.
If it does, then you've found a great international VoIP solution for your scaling business with Vonage.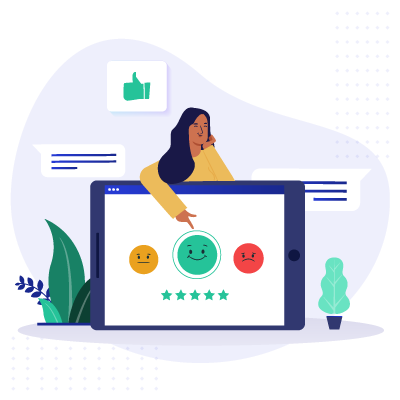 Expert Advice, Straight to Your Inbox
Gain confidence in your business future with our weekly simple solutions newsletter.
Ooma offers unlimited calling within North America, and it has competitive rates on phone calls to countries outside North America too. That said, Ooma doesn't offer extras like international phone numbers for your business. So while it works well for basic international calling (especially to Canada and Mexico), Ooma probably won't work for your international call center.
If that doesn't matter to you, Ooma offers lots of great features (like unlimited calling and flexible phone systems) at competitive prices.
Nextiva gives you unlimited calling in the United States and Canada. Its rates for other countries vary a bit though. On the one hand, Nextiva has some of the lowest rates we've seen for calls to the UK (aside from GoTo Connect and Phone.com, which include the UK in their plans). On the other hand, Nextiva has the highest rate for calls to India of any provider on this list.
If you already like Nextiva and you don't make lots of calls to India, its international calling might work for you. We just wouldn't suggest new customers pick Nextiva for international VoIP.
1-VoIP offers an affordable starting plan (only Phone.com's is cheaper) that works on a pay-for-what-you-use model. Unfortunately, like Ooma and Nextiva, 1-VoIP lacks any robust features for international businesses. Sure, it has fair rates on international calls, but even those aren't the lowest.
All that means that 1-VoIP can work well and be very affordable if you make relatively few calls (both domestic and international) each month. But VoIP power-users should probably stick to a phone-service provider that includes more for the price.
Grasshopper is one of our favorite VoIP providers for general business needs―earning it a place on this list―but it does come with some big caveats around international calling. Like other honorable mentions, Grasshopper doesn't have any special features, just international calling rates. But you have to be a Grasshopper customer for 60 days before you activate international calling. Oh, and you have to pay a $500 deposit when you do activate it.
That makes Grasshopper impractical for most businesses just getting into the VoIP game. But if you're already a happy Grasshopper customer, it may still work for your international VoIP needs.
Thanks to VoIP, you can easily and affordably stay connected to your customers, employees, and offices―no matter where they are across the globe. 
The providers listed above are some of your best options for international VoIP. While we believe RingCentral offers the best features for most businesses, our other picks can work for businesses on a budget, with specific toll-free preferences, or for other business needs.
Happy calling!
Want to make sure you have the best VoIP for your domestic calling needs? Check out our rankings of the best business VoIP providers.
Disclaimer
At Business.org, our research is meant to offer general product and service recommendations. We don't guarantee that our suggestions will work best for each individual or business, so consider your unique needs when choosing products and services.
VoIP international calling FAQ
Some business VoIP providers offer free international calling to select countries (Canada and Mexico are common) as part of their plans. That does mean, of course, that you're still paying for your VoIP plan―even if the international calls themselves don't cost extra. 
For what it's worth, GoTo Connect offers free calling to the most countries (52!) of any provider we've seen.
The cost of your international VoIP telephone call will depend on your VoIP provider, your plan, and the countries you're calling to or from. Plus, you'll find that calls to a landline phone often cost less than calls to a mobile device. 
In other words, we can't give you an exact answer. 
That said, most VoIP providers supply their international calling rates. We've provided some sample rates in our rankings above, but recommend you look up rates for your specific provider and plan before placing your call.
Oh, and keep in mind that international rates can vary within countries. You'll get the most accurate rates if you have not just the country code, but also any applicable area code or city code for the person you're calling.
How do I make an international call from a VoIP phone?
The process for making an international call from a VoIP phone can vary a bit from provider to provider. If, say, you have an international number as part of your VoIP plan, the process may look different than if you're calling from a US number.
Generally, though, it's the same as calling from any landline or cell phone:
Dial your country's exit code (011 in the United States)
Dial the country code of the person or business you're calling
Dial the area or city code (if applicable)
Dial the rest of the phone number
Take note, though: Some VoIP providers make you manually activate international calling on your plan. You might want to do some digging into your provider before your big call.