10 Best Workforce Management Software for Your Small Business 2023
Companies with robust HR systems see a savings of 22% per employee.1 Workforce management software can help you get your system in place.
Data effective 10/5/22. At publishing time, amounts, rates, and requirements are current but are subject to change. Offers may not be available in all areas.
*Annual subscription
Bottom line: Hubstaff is our best overall pick for its no-nonsense focus on tracking all day-to-day employee actions. But Gusto is superb if you also want payroll and human resource functions. Paychex is the most comprehensive and scalable. DeskTime is the most affordable, while Time Doctor is ideal for analyzing time and productivity data.
When human resource managers or small-business owners effectively manage employees, it can result in a more engaged and productive workforce—and workforce management software can make the whole process smoother. Regardless of whether you have a human resources department or not, workforce optimization can benefit your company. To help you begin your search, here are our favorites for the best employee management software for small businesses.
Best employee management systems 2022
:

Best overall WFM system

:

Most affordable

:

Best for productivity monitoring

:

Best for payroll

:

Most comprehensive

:

Most user-friendly

:

Best for time tracking

:

Best for hiring and onboarding

:

Best for scheduling

:

Best for restaurants
Compare the best workforce management software in 2023
Data effective 12/19/22. At publishing time, amounts, rates, and requirements are current but are subject to change. Offers may not be available in all areas.
Hubstaff: Overall best workforce management software
Data effective 12/19/22. At publishing time, amounts, rates, and requirements are current but are subject to change. Offers may not be available in all areas.
Hubstaff is our favorite workforce management software for most businesses.
In part, that's because Hubstaff has a slew of tools and features that can simplify your workforce management. For businesses with simple needs, its Basic plan offers time tracking and some productivity tracking. 
But for businesses that want more from their workforce management software, Hubstaff's higher-tier plans offer invoicing, integrations, scheduling, and more (like cost management tools for your projects).
That means that Hubstaff gives you everything you need to manage your workforce's productivity, attendance, projects, and payment. In fact, the only thing missing from Hubstaff is benefits administration.
As an added bonus, Hubstaff has pretty great reviews from users. And while it doesn't have the cheapest plans out there, Hubstaff offers competitive pricing. Its Premium plan (the one that most businesses will want) is cheaper than the basic plans from some other companies on this list.
All that makes Hubstaff our top pick for workforce management (WFM) software.
Many project and team time-tracking tools
24/7 support on all paid plans
Third-party integrations
No benefits administration
Basic reporting only
DeskTime: Most affordable
Data effective 12/19/22. At publishing time, amounts, rates, and requirements are current but are subject to change. Offers may not be available in all areas.
*Annual subscription
If you want a workforce management software that's easy on your budget (who doesn't?), take a look at DeskTime.
DeskTime has productivity management tools for your business, including time tracking (for employees and projects), website and application monitoring, and idle time tracking. It also has attendance tools to help you manage scheduling and absences (on the Premium and Enterprise plans).
Of course, you can get all that from other software. The difference? DeskTime gives you those features at a bargain price. Your exact pricing will depend on your billing type (annual vs. monthly) and the number of users you have, but DeskTime offers its productivity tools at a starting cost of $7 a user. Yes, that pricing comes with some compromises―DeskTime doesn't do payroll or benefits, for example.
But if you want essential workforce management tools at a delightfully low price, DeskTime will work just fine.
Low per-user starting price
Affordable mid-tier and high-tier plans
Task management tracking
Limited reporting
No payroll or benefits administration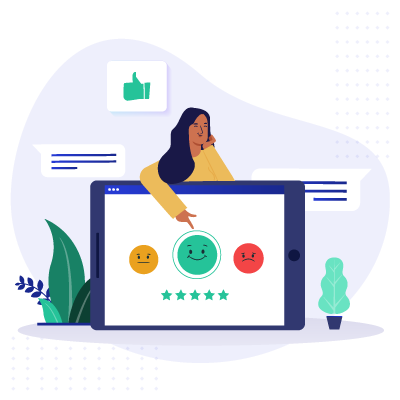 Expert Advice, Straight to Your Inbox
Gain confidence in your business future with our weekly simple solutions newsletter.
Time Doctor: Best for productivity monitoring
Data effective 12/19/22. At publishing time, amounts, rates, and requirements are current but are subject to change. Offers may not be available in all areas.
If you mostly care about managing employee productivity, you'll love all the ways Time Doctor lets you keep an eye on things.
Time Doctor has all the productivity monitoring features you could want. Yes, it has basic time tracking―but it also takes screenshots, tracks the websites your team visits, and monitors the apps they use. And while that can seem a little oppressive, Time Doctor also has tools that help employees stay on track, including alerts when they visit non-productive websites or don't do anything for a while.
Of course, all that monitoring can give you an overwhelming amount of data. Fortunately, Time Doctor offers a reporting tool that can help you spot trends and habits at a glance. It also lets employees view their own stats, giving them the chance to manage their own productivity. Oh, and Time Doctor gives you storage space for all the data you'll collect―a perk that makes up for its clunky interface. 
So while plenty of workforce management software offers employee productivity monitoring, Time Doctor does it best.
Advanced productivity monitoring tools
Storage for monitoring data
Productivity reporting
Out-of-date interface
No benefits administration, scheduling, or payroll
Data effective 12/19/22. At publishing time, amounts, rates, and requirements are current but are subject to change. Offers may not be available in all areas.
Look, we don't need to tell you how much payroll matters. We also don't need to tell you how much of a pain it can be.
Fortunately, Gusto can make payroll virtually painless for you. It has payroll tools for businesses of all sizes. For example, small businesses with simple needs can use its basic plan to get full-service payroll (including workers comp and direct deposit tools) in one state. Large businesses with multiple locations can upgrade plans to get those payroll services (and more) in all 50 states.
Gusto does more than payroll though―it can also help with benefits administration. So whether you're thinking health insurance, 401(k)s, or even 529 college savings accounts, Gusto can help you offer employee benefits with ease. (You will have to pay more to offer those though.)
Put simply, Gusto has everything you need to make payroll (and benefits administration) a breeze.
Full-service payroll
Tools for other benefits
Manager and employee access
Base cost plus per-user price
Additional costs for benefits add-ons
Regain up to $26,000 per employee with the ERC Credit
If you go with a workforce management system with a payroll solution like Gusto, reporting employee salaries, or wages, on your taxes will be much easier for you. And with the Employee Retention Credit, you could get up to $26,000 back per employee that you paid during the COVID-19 crisis. So make sure you claim that Employee Retention Credit on your taxes. 
Paychex: Most comprehensive
Data effective 12/19/22. At publishing time, amounts, rates, and requirements are current but are subject to change. Offers may not be available in all areas.
We've pointed out that some workforce management software has a narrow focus. But if you want a software that does everything? Then you want Paychex.
Whether you want to track time, schedule employees, simplify payroll, or offer benefits, Paychex can do it for you. But it can also help with hiring, onboarding, insurance (for your business and property), compliance, and more. Paychex can even hook you up with small-business loans (through Biz2Credit) and marketing services. In other words, Paychex does it all.
As you can imagine, all those features don't come cheap. Paychex has a high monthly base cost and a per-user cost, making it one of the most expensive workforce management solutions. But given all the WFM tools you get in one place, that high cost may well be worth it for your business.
So if you want workforce management software that includes everything but the kitchen sink, you'll love Paychex.
Payroll, benefits, insurance, and more
Solutions for businesses of all sizes
Extensive reporting tools
High base costs plus per-user cost
No pricing information for higher-tier plans
Teramind: Most user-friendly WFM software
Teramind is a solid human resources talent management service that caters to businesses that desire an intuitive and easy-to-use interface. While some of its robust monitoring features can be daunting, Teramind's well-designed platform is why it made our best workforce management solutions list. 
Although its user-centric approach is the focal point, its advanced performance management tool is also noteworthy. It also offers a plethora of alerts and automations, analytics, and reporting. And to help businesses run more efficiently and securely, Teramind notifies users if there's any suspicious activity.
VeriClock: Best for time tracking
VeriClock, a cloud-based software for employee management, was designed to be a solid time tracking tool with additional workforce management system features, including a web and phone punch clock, reporting, and payroll integration.
With VeriClock, users can upload a batch of employees and then check into certain job roles to see how each employee is performing. This feature makes VeriClock one of the best batching systems we've seen. In addition to its time tracking features, VeriClock offers QuickBooks integration, GPS tracking, one-on-one training, and much more.
Zenefits: Best for hiring and onboarding
While you get hiring and onboarding tools from other workforce management software, Zenefits is one of the few companies that includes them with every plan. For example, all Zenefits plans let you easily create offer letters from templates and then send them right from Zenefits. Likewise, they let you request background checks.
Plus, Zenefits allows you to do paperless onboarding. New employees can select benefits, fill out tax documents, and arrange payroll through the Zenefits platform. So if you want to save time (and paper) on hiring and onboarding, we recommend Zenefits.
Cake HR: Best for scheduling
Cake HR has the best workforce scheduling features we've seen. It has a drag-and-drop interface that you can use to plan your shifts, making scheduling fast and simple. Cake HR also lets you create groups and shift templates to make scheduling even faster, and it offers one-click time off approval.
It has nice scheduling features for your employees too. Cake HR lets them add preferred schedules, request time off, and see who won't be around. Keep in mind that you'll have to pay for an additional "module" to get Cake HR's shift scheduling features―but for frequent schedulers, the time savings will pay for themselves.
7shifts: Best for restaurants
If you operate a restaurant, 7shifts is the workforce management software you want. Sure, you can adapt other software to work for you―but 7shifts has been designed from the ground up for restaurants and their unique needs. It offers workforce scheduling, shift-based task lists, POS integrations, and more.
Note that 7shifts has per-location pricing, not per-user pricing. And it actually has a solid free plan (if you have only one location), though we suggest paying more to get the task management add-on. But no matter what plan you pay for, 7shifts offer the best workforce management solution a restaurant can get.
The powerful Hubstaff HR management software is the best choice for most small businesses. But depending on your business's needs, one of our other favorite employee management software may be the right one for you.
Gusto is excellent if you also want payroll and human resource functions. Meanwhile, Paychex is the most comprehensive and scalable. DeskTime is the most affordable, while Time Doctor is ideal for analyzing time and productivity data.
Get some tips for employee management by reading our piece on workforce management.
Workforce management systems FAQ
Now that we've discussed the ins and outs of the best employee management systems, let's get into the nitty-gritty of what employee management is and how it's important for small businesses.
Workforce management is an umbrella term., and the software can include employee scheduling, time and work data collection, task management, leave management, and time and attendance tracking.
Other names
Workforce management goes by many names, including talent management, human capital management, labor management, and performance management.
Why workforce management is important
Because employees are a company's biggest asset, labor management is a must for small-business owners or HR managers because it can lower labor costs and also increase employee engagement. 
With the correct data, HR managers or small-business owners can gain important insights into skill development or staff shortages to increase workforce optimization and make faster and more informed decisions regarding recruiting.
When searching for a solid workforce management tool, make sure it offers the following features:
Scalability
Applicant management
Employee self-service
Cloud platform
Analytics
Advanced security
Independent contractor and freelancer integration
Work-from-home (WFH) capabilities
Additional HR capabilities, such as employee onboarding and payroll
How to implement a workforce management system
An employee management system can be intimidating for some employees. For example, features such as time tracking can be seen as a negative thing, so it's important for employees to feel like a management software isn't a punishment but a tool to increase productivity. To do so, we recommend recognizing and rewarding employee performance by offering an incentive. Not only will this make employee management less daunting, it will also lead to an increase in employee engagement.
When to implement employee management systems
If you've been manually handling human resource operations, consider making the switch to an HR software system. Your company will most likely save time and money in labor costs while gaining valuable and accurate insights into your workforce. And if you'd like an easily accessible WFM solution for your managers or HR team, look into getting a mobile workforce management tool.
How often companies should do employee reviews
As a rule of thumb, HR managers should review employees twice a year. Well-executed performance reviews will motivate your staff and instill trust in your workforce.
We carefully evaluated each brand's ease-of-use, user-friendliness, value for the money, ability to support growing workforces, and additional human resource tools, among other factors.
Disclaimer
At Business.org, our research is meant to offer general product and service recommendations. We don't guarantee that our suggestions will work best for each individual or business, so consider your unique needs when choosing products and services.