Best Employee Onboarding Software for Your Small Business 2023
Start your employees off right with a great onboarding experience—here are our recommendations for cutting-edge onboarding software.
Data as of 12/23/22. Offers and availability may vary by location and are subject to change.
Bottom line: BambooHR is our best overall pick due to its valuable selection of general human resource solutions. WorkBright is an excellent mobile-friendly choice, while ClearCompany serves up a beautiful, easy-to-use interface. GoCo is another excellent option if you need general HR tools, while Lessonly delivers perfectly tailored tools for sales teams.
Best Employee Onboarding Software for Small Business 2023
:

Best overall employee onboarding software

:

Best for mobile use

:

Most user-friendly

:

Best all-in-one HR tool

:

Best option for sales teams
BambooHR: Best onboarding software overall
Data as of 12/23/22. Offers and availability may vary by location and are subject to change.
BambooHR's easy-to-use software covers everything a company might need, including integrated applicant tracking, onboarding tools, e-signatures, employee databases, and performance management. Toss in its in-depth content and webinar libraries, and BambooHR truly stands out in the pack of onboarding software.
This company has two packages: Essentials and Advantage. The Essentials package includes HR management, employee self-service, and email support. Only the Advantage package includes onboarding and offboarding features, applicant tracking, customized workflows, advanced reporting, and phone support.
BambooHR has a quote-based pricing model, which ensures that each company gets a price offer tailored to their specific needs and budget. If you're not ready to commit but want to experience its platform, take advantage of its seven-day free trial.
Simple interface
Custom workflows
Open API
Free 7-day trial
Complaints of poor mobile functionality
No payroll integrations
WorkBright: Best mobile onboarding app
Data as of 12/23/22. Offers and availability may vary by location and are subject to change.
With WorkBright, new hires can use their mobile devices to upload photos of licenses and certifications and securely complete any and all documents before their first day. WorkBright further streamlines the onboarding process by sending automated email reminders to new hires to ensure that important tasks are completed. And with WorkBright's digital HR filing cabinet, you have full access to each employee's files. Plus, its API seamlessly integrates with other software platforms, including payroll systems.
WorkBright's Onboarding plan starts at $158 a month and goes up to $426 a month depending on how many employees you hire each year. If you're hesitant to take the leap, request a free demo to make sure WorkBright meets your unique HR needs.
Mobile onboarding capabilities
Seamless payroll integrations
Quality customer support
Fingertip signature capture
Limited customizations
ClearCompany: Most user-friendly onboarding
Data as of 12/23/22. Offers and availability may vary by location and are subject to change.
From recruiting and onboarding to performance management and goal tracking, ClearCompany helps small to midsize businesses streamline critical business operations. As part of ClearCompany's seamless, paperless onboarding process, freshly hired employees are equipped with a personalized portal that gives them all the information and documents they need for their first day.
Plus, managers can properly manage the entire employee life cycle with ClearCompany's intuitive dashboard.
Similar to BambooHR, ClearCompany's plans are customized depending on the number of users and features used. If you're not sold on ClearCompany, opt for its free demo to see if it's right for your business.
Intuitive interface
Payroll integrations
Mobile-friendly operation
Limited reporting
GoCo: Best all-in-one HR management tool
Data as of 12/23/22. Offers and availability may vary by location and are subject to change.
GoCo automates hiring new employees and gathering the required documents, such as I-9s, W-4s, agreements, work eligibility, and more.
Plus, the onboarding tool centralizes all information, documents, and benefits in one location, making it easy to organize and manage. In addition to its onboarding capabilities, GoCo offers an array of HR services, including benefit enrollment, automatic payroll deductions, and employee self-service. And to help businesses maintain compliance with relevant agencies, GoCo offers the support of expert benefit advisors.
GoCo starts with a free plan that includes hiring, onboarding, and access to an HR platform. However, it doesn't include payroll integration or benefits administration. For more robust HR support, you'll want to upgrade your plan (price available upon request). You can also add payroll auto sync and ACA form filing services at an additional cost.
Top-notch security
Seamless payroll integrations
Automated employee onboarding
Built-in compliance rules
Complaints of latency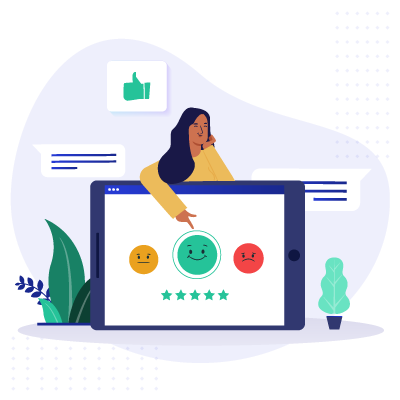 Expert Advice, Straight to Your Inbox
Gain confidence in your business future with our weekly simple solutions newsletter.
Lessonly: Best for sales and customer support teams
Data as of 12/23/22. Offers and availability may vary by location and are subject to change.
Lessonly allows users to create unlimited training courses, quizzes, and flip cards to accelerate productivity and improve employees' skills.
New hires can also rehearse real-life customer interactions via webcam—and managers and teammates can provide helpful feedback on their delivery. Managers can also measure fulfillment and productivity data using Lessonly's Gradebook. As an added bonus, Lessonly allows companies to customize training material for their specific brand.
Lessonly has four subscription plans: Pro, Pro + Coaching, and Enterprise Learning for Growing Teams. Lessonly used to list its pricing online, but now you have to contact the company for a personalized quote.
Engaging online learning courses
Easy-to-use interface
Salesforce and Slack integration
Excellent customer service
No import and export functionality
Limited reporting options
As an end-to-end human resources and employee management software, HR Cloud automates onboarding new hires to save businesses money while they're hiring. New employees can access their customized portal to view company videos, handbooks, and other required documents. And to help business owners comply with I-9 and E-Verify requirements, HR Cloud automatically performs an audit by cross-checking with official government records.
But like most of the onboarding software we reviewed, businesses must request a quote to get specific and customized pricing.
Kin HR's affordable pricing and automated onboarding features earns it a spot on our runner-up list. Its solid onboarding software helps new hires prepare for their first day by automatically sending tasks to team members who play an active role in a new hire's onboarding. Kin HR users will also benefit from team calendars, employee data management, and paid time off tracking.
To get a Kin HR plan with onboarding options, you'll have to choose the Studio plan, which costs $5 per user per month.
As a cloud-based HR software, ExactHire aims to improve employee onboarding with applicant tracking, reference checking, training assignments, custom workflows, trigger reminders, secure digital storage, and E-Verify—just to name a few.
ExactHire's employee onboarding software starts at $165 per month. But remember—businesses that hire frequently will most likely pay more incrementally. Try ExactHire's handy pricing calculator to receive a rough estimate.
The intuitive interface, in-depth features, and customer satisfaction that comes with BambooHR is the perfect combination for small-business owners. But of course, every company and HR team has different needs. So we recommend shopping around until you find an onboarding application that works for you and your business.
Learn more about how to keep employees happy at work with our article on why you should offer competitive employee benefits.
FAQs about the onboarding process
Is there something about employee onboarding we haven't covered? Here are some answers to the most frequently asked questions about the onboarding process.
To help you create a successful onboarding process, consider the following best practices for employee onboarding:
Stay in contact with new hires before their start date.
Communicate expectations.
Create a tightly structured schedule for your new employees' first week.
Give them a welcome package.
Send I-9s, payrolls forms, employee handbooks, and any other required paperwork.
Set up their work stations, ID badges, emails, passwords, etc.
Conduct a performance review after their first 90 days.
HR workflows and employee onboarding shouldn't be managed by outdated spreadsheets and messy paperwork. If you find yourself losing important documents or running out of filing cabinet space, it's time to manage your onboarding process with a quality onboarding software. An employee onboarding program will eliminate paperwork and redundancy while making your new employees happier as they quickly get up to speed.
What is the onboarding process for new employees?
New employee onboarding is the process of integrating new hires into a company. Normally, managers or other workers do this by helping them adjust to the cultural and performance aspects of their new job. Most successful onboarding processes begin during the hiring process—instead of on a new hire's first day.
What are the downfalls to not having a comprehensive onboarding plan?
Lacking a comprehensive onboarding strategy can make it more difficult to attract and retain valuable employees. Employees leave companies for a variety of reasons, including inadequate benefits, disapproval of management, lack of job growth, and more. But many also leave because they were misinformed about what the job entailed or because they struggled to learn and keep up with the demands of the job. To make sure new hires are set up to succeed, have a quality onboarding process in place.
What are the business benefits of onboarding new hires effectively?
Employing a successful employee onboarding software will help businesses improve retention and increase employee productivity. Plus, it'll automate new hire onboarding, which can save time and money. Replacing an employee can generally cost upwards of 50% of that employee's salary, depending on their role.1 For skill- and education-specific positions, it can sometimes cost around 200% of the lost employee's salary. So be sure to onboard employees properly—or it could cost you more than you think.
We carefully analyzed each brand's ability to scale to larger workforces, customer service quality, ease-of-use, availability of broader human resource features, and data security practices, among other factors.
Disclaimer
At Business.org, our research is meant to offer general product and service recommendations. We don't guarantee that our suggestions will work best for each individual or business, so consider your unique needs when choosing products and services.
Back To Top